Many occupations today are becoming more, and more demanding on a daily basis.
Some occupations require long hours on your feet either walking or standing.
Therefore a comfortable and supportive shoe that is still stylish and sophisticated is an absolute necessity.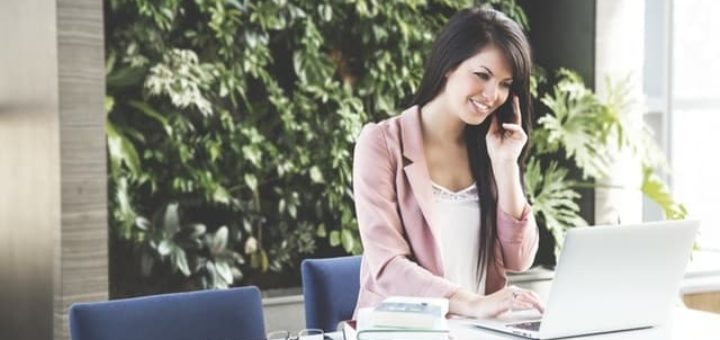 ---
The Importance of Feeling Comfortable in Your Work Attire
Your work outfit and shoes give a lasting impression about your image, personality, and professionalism; you convey a message to clients and co-workers with your appearance. Therefore you want to create a look that is sophisticated, neat and professional but still has a touch of your own style.
How comfortable you are at work can also influence your daily tasks, uncomfortable shoes or clothing can restrict movement and cause you to fidget and feel frustrated. This, in turn, can curb your confidence and make you less productive.
Uncomfortable shoes that do not fit correctly or provide the proper support can not only damage your feet in the long run or cause an injury but can also spoil your entire day and cause you pain and discomfort that will most definitely influence your work performance, you likewise stand the risk of foot fatigue.
Therefore to feel good and look good make sure to choose shoes and clothing that not only appear stylish and professional but that fit well and provide comfort and support where needed.
If you are looking for an open shoe for summer you can consider comfortable walking sandals.
---
The Do's and Dont's for Work Shoes
Try to avoid shoes that have pointy or narrow toes as the less space your toes have to move, the larger your risk of developing bunions and hammertoes

Open back and slide in footwear require you to grip that can increase foot tension so always find a shoe with straps that keep the shoe in place so that your toes do not have to do the work.

Make sure that the shoe has a sturdy heel and avoid narrow or pointed high heels. If your ankles wobble with each step then you need a better shaped and more sturdy heel.

Invest in shoes that have a low or comfortable flat heel.

Make sure that the shoe is comfortable and does not chafe Which can lead to blisters.

Always ensure that you have a perfect fit.

If you have a career that requires you to do quite a bit of walking especially on risky floor surfaces, the Best Walking Shoes for Europe has some casual yet still stylish shoe options that are also suitable for work.
---
What to Consider When Choosing A Work Shoe
If your work requires you to be on your feet all day, moving around quite a bit, you will need a supportive shoe with some cushioning and shock absorption.
The Type of shoe you choose will also depend on the floor surface you are working for, a harder or concrete floor surface will require a shoe with more cushioned support than soft carpet floors.
Slip resistance is similarly a factor to consider, particularly if you work on slippery or wet floors such as in the food industry or hospitals.
Your foot type will in turn, play a major role in the kind of footwear you choose, make sure that the shoe you choose fits well and does not irritate your feet. You can read about foot types in the article from Foot Education. Flat shoes are comfortable and suitable for work, you can read about them in Most Comfortable Flats for Work.
---
Features of a Good Work Shoe
Soft and durable uppers that are non-irritating to the skin.

A comfortable fit and enough wiggle room for your toes.

A cushioned and supportive insole and/or midsole that will absorb shock and reduce strain on your feet.

A slip-resistant durable outsole that offers good grip and traction.

A stylish and professional appearance that is suitable for your work environment.

Reviews: Most Comfortable Work Shoes
Listed here are some of the most comfortable and supportive work shoes for long work hours on your feet that do not compromise on style or fashionability;
1
Comfortable Dress Shoes for Work
Experience comfort and support like no other in the Dansko Tenley and Cabrio. Stylish looking, comfortable and durable for all day and everyday wear.
Beautiful burnished full grain leather uppers that have been treated with 3M Scotchguard for stain resistance and durability.

A soft pillow footbed with a moisture-wicking lining for luxurious comfort and all-day dryness.

The EVA insert provides lightweight cushioning.

A chunky heel and small platform in the Tenley give you the desired ankle support and stability.

The durable polyurethane outsole provides excellent traction and stability.

---
2
Comfortable Dress Shoes For Work
A stylish, comfortable and fashionable sandal from Clarks, the Deva Mae can be worn to work and as a dress sandal.
Stylish and soft leather upper straps in the Jaelyn Fog and soft solid leather uppers in the Tilden.

A chunky heel in the Deva Mae and stability shank in the Tilden for stability and support.

The adjustable buckle closure in the Jaelyn Fog gives you a customized fit.

A moisture-wicking fabric liner and ortholite footbed that provides luxuriously cushioned comfort.

The rubber sole offers good grip and shock absorption.

Available in a variety of colors to suit every outfit.

---
3
Comfortable Flats for Work
You can walk gracefully and comfortably with the chic and lightweight Skechers EZ Flex and Go Flex Comrade Flats for work.
Lightweight fabric uppers that look trendy and provide comfort and breathability.

A soft fabric lining and memory foam cushioned footbed keep your feet comfortable all day.

The lightweight EZ Flex midsole provides shock absorption and gives you a free and easy movement.

The flexible rubber outsole ensures a stable grip on any floor surface.

---
4
Comfortable Ankle Boot for Work
A comfortable and classy looking ankle boot, the Vionic boot will keep you feeling good and looking good all day and for any occasion.
Soft leather upper with a buckle strap detail on the Lona and side zipper on both boots for easy on and off.

The removable EVA orthotic insert is flexible and covered in microfiber for comfort and support.

The durable rubber outsole will prevent slips and keep you sturdy on your feet.

Available in different color options.

---
5
A more classic, tailored work shoe that suitable for all foot types and conditions with all-day comfort and support.
The soft and flexible leather uppers provide a support and reduce pressure on the feet.

Both shoes come with an added Gel insole.

A durable and shock absorbent rubber outsole.

Dr. Comfort work shoes are suitable for diabetics, as well as many other foot, and health conditions.

Provides all the required comfort and support for a long day at work.

---
6
Comfortable Flats for Work
The Julene Mary Jane and Grant slip-on loafer from Propet are both comfortable and lightweight shoes that are ideal for work purposes or even more formal events.
Genuine leather uppers, the Mary Julene has an adjustable hook and loop strap closure.

The Grant is a slip-on loafer with an Orthalite antimicrobial footbed.

The Orthalite footbed in the Julene is removable.

Both shoes are available in wider widths and there are some color variations to choose from.

The outsole is durable and synthetic.

---
7
Comfortable Summer Work Shoes
These dress shoes from Vionic are the perfect addition for summer in an office environment. They are cool, comfortable and very stylish.
Every dress shoe from Vionic features a podiatrist-designed cushioned and contoured footbed.

The Vionic Lorne is a heeled dress sandal for women with crisscross straps and a hook and loop closure.

The Vionic Bruno is an Oxford styled men's shoe with a lacing closure.

Both shoes have soft and supple genuine leather uppers with a breathable lining.

Also featuring is a durable rubber outsole that offers good slip resistance.

---
8
Comfortable Insulated Work Boots
For those individuals who work in an industrial environment, or outdoors in colder weather conditions, these work boots from Timberland are superb. they are comfortable, waterproof and support your feet to prevent fatigue.
Soft and comfortable leather and textile uppers with a lace up closure.

A waterproof membrane to keep liquids ou and an antimicrobial moisture wicking lining to keep your feet fresh on the inside.

Insulated for additional warmth in cold weather conditions.

An anti-fatigue technology polyurethane footbed that absorbs shock and returns energy to your feet.

You can rely on the slip-resistant rubber insole to keep you firm on your feet on any surface.

---
9
Comfortable Utility Work Shoe
Plain and simple, with everything you need in the perfect work shoe. The Skechers Alley Cat and Toler are stylish, provide cushioned comfort and are likewise slip resistant.
Genuine leather uppers with a lace-up closure for the Alley Cat and a strap for the Toler.

A durable, lugged, and slip-resistant rubber outsole.

Inside there is a cushioned memory foam footbed for all-day comfort.

The collar on both shoes is lightly padded for a more snug fit.

---
10
Comfortable Casual Work Shoe
For a more casual work environment where you are required to be actively on your feet most of the day, I would recommend the Propet Life walker. This shoe is comfortable and protective, to reduce strain on your feet and lower limbs, and likewise preventing fatigue.
A genuine leather shoe with a rocker profile for a smoother and more natural stride.

The dual heel counters and Arch-Bridge offer you the best support and stability while helping to control pronation.

A padded tongue and collar for a more snug fit.

The cushioned orthotic, removable insert provides plush comfort and support.

A lightweight EVA midsole and durable rubber outsole.

---
Comfortable Work Shoes for a Productive Work Day
Anyone in a professional environment wants to perform at their peak and with the most confidence, and there is nothing that boosts confidence more than feeling and looking good. Feel comfortable and confident all day in the selected range of women's work shoes that do not only feel superb on your feet but look stylish and professional.
Benefits of a Comfortable Work Shoe
As we have confirmed, comfortable work attire is key to a productive and happy work day.
Do not let your shoes get in the way of a good day at work, keeping your feet happy and healthy will significantly impact your health, well-being, and mood at work.
Wearing improper footwear at work particularly if you are required to walk quite a bit or walk on hard surfaces can cause much strain on your joints and muscles resulting in a foot, leg or back pain and injuries. A shoe that provides ample support and shock absorption can prevent this and reduce foot fatigue.
Improperly fitting shoes that either squeeze your feet or slip around can cause chafing, blisters, bunions and many other foot conditions as well as p[pain and discomfort. Always wear shoes that fit snugly and comfortable causing no irritation to the feet to prevent this.
Work shoes are not only there to look good with your work attire they are there to keep your feet comfortable, and in turn, your body happy, and a happy and healthy body ensures a sound mind and pleasant and productive worker.
You are sure not to go wrong with our exceptional selection of work shoes for the professional environment providing not only an attractive appearance but also excellent support and comfort.
Comparison Table: Top Comfortable Work Shoes
---