There is no argument here, leggings are the most comfortable and versatile pants ever!
They are perfect for almost any occasion, from the gym to semi-formal events and can be worn with a large variety of outfits.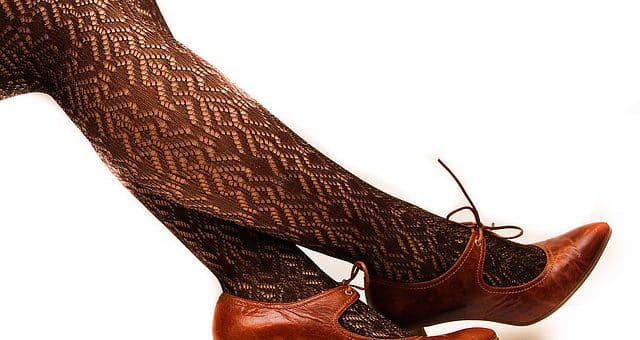 ---
Leggings for Every Occasion
One of the most debated and controversial trends out there is absolute, Leggings.
When it comes to leggings there is just no in between, you either adore them or you loathe them. They are a fashion trend that never seems to get old, and that stays in fashion year after year.
It does no matter how you feel about leggings, somewhere sometime in your life, you may find yourself wearing them.
Whether it is for a gym or yoga class, with a casual outfit, layering to stay warm, or even as far as a formal outfit, there is very seldom an outfit choice that does not go with leggings.
Luckily today we are no longer limited to the same old boring black and tan colored leggings, brands have become so much more creative, that you can find a pair of leggings in any color of the rainbow with a vast variety of designs and prints.
So you no longer have an excuse, there is a pair of leggings for every and any occasion, that will perfectly complement almost any outfit.
---
Boots With Leggings?
Leggings are great to wear in winter, and yes they go very well with boots.
You can choose from an ankle to a thigh-high boot, anything goes with leggings.
I particularly love either a pair of lace-up or cowboy style boots for everyday wear or occasions or a pair of comfortable UGG boots for casual wear at home.
I love my UGG boots because they can similarly double up as slippers in the winter time.
---
Best Shoe Types for Leggings
There are so many different shoe types that you can wear with your leggings, here is a list of a few.
Lace-up Sneaker low top.

High Top Lace-up Sneakers.

All Stars Converse are a great option.

Dr. Marten Style ankle lace-up boots.

Cowboy style ankle boots.

Calve length lace up or plain boots.

Comfortable ankle or calve length UGG boots.

Thigh high boots.

High heeled pumps.

High heeled pointy toe dress shoes.

Flat Pumps.

Mary Jane heels or flats.

Heeled or flat sandals.

Flip Flop Sandals.

Slide sandals.

Slip on shoes such as moccasins.

Espadrilles.

Loafers.

Crocs.

Military Style Boots.

Wedge sole shoes.

Shoe types that I would not suggest with leggings are, industrial-styled work boots or shoes that have a solid uniform platform such as Flatforms, and likewise athletic shoes.
---
Reviews: The Best Shoes to Wear with Leggings
---
1
I am starting off with a very controversial style, a high heeled dress pump, believe it or not, this looks stunning with a short formal dress and sheer leggings, great for an evening out.
On the plus side, these dress pumps are super comfortable!
Available in stunning color options in both smooth leather and patent leather styles.

A durable and high traction outsole for evenings out dancing, or even just walking under the starts on a hot date.

A 3.25-inch heel, which is ideal to give you that formal touch of elegance.

This shoe features the Clarks cushioned comfort and a supportive Ortholite footbed.

---
2
This is another stunning design from Skechers, I have chosen it for its comfort features and versatility.
The Rumblers Sparkle will do well as a dress shoe, or even a semi-smart shoe for trips to town or friends. This shoe will complement almost any legging style.
Synthetic leather uppers in a black suede finish, with glitter decorative finishing's.

A durable wedge synthetic sole that offers good grip, and that extra height.

The footbed features Bio-Dry technology to prevent your feet from slipping when they become sweaty.

A memory foam insole offers your plush comfort and support.

---
3
Summertime is Flip Flop time, particularly for spending time at the pool, or a holiday at the beach. Yes, you have guessed correctly, flip flops go superbly with leggings and a long top, or even a short summer dress.
Havaianas are the brand to have when it comes to flip-flops, and these colorful floral designs will surely brighten up your day.

Manufactured from highly durable and soft and comfortable rubber.

The outsole offers good traction on slippery surfaces.

An open breathable shoe ideal for hot summer days.

Available in a few colorful floral designs to go perfectly with your choice in leggings.

Manufactured in Brazil as the original design in Flip Flops.

---
4
One of my favorite closed style shoes for wearing with leggings is the high top Chuck Taylor from all stars Converse.
This shoe is ideal to wear with almost anything you can imagine and for close to every and any occasion..
I have chosen the charcoal grey model, with white laces and outsole, this color should go well with any color or style of leggings.

Features breathable and comfortable canvas uppers with a high top and lacing closure.

The outsole is manufactured from durable rubber with a patterned tread for better grip.

Inside there is a soft and comfortable Ortholite footbed, for lightweight support.

---
5
The Alexi from Caterpillar is a stunning boot to wear in winter with warm earthy colored leggings and a trench coat. Besides being fashionable and versatile, these boots are also highly durable and comfortable.
The tough and durable rubber outsole offers excellent slip resistance and will last very long.

The leather uppers are smooth and comfortable with the lace-up feature for that grunge look.

Inside there is a breathable lining and a comfortable footbed.

This boot is available in a few earthy and neutral color options, ideal for winter and fall.

---
6
Lastly, I have decided on something in between. Loafers are always a good choice with leggings for almost any occasion.
The Clarks Ashland Bubble loafers offer some excellent quality craftsmanship and comfort features, and likewise come in a variety of rich and sophisticated colors.
Genuine soft and supple leather uppers with stunning, and detailed stitching.

A durable and tough synthetic outsole that offers good grip.

The Ortholite footbed ensures plush and comfortable support.

Available in a few rich color options.

---
7
Dr. Matrens look absolutely stunning with a pair of leggings or even tights. The Leona Boot has an elevated platform heel and a gorgeous distressed leather design.
Available in a brown or black genuine leather upper design.

Features the popular Dr. Martens Air cushioning.

A thick platform rubber outsole.

The outsole is oil, abrasion and slip resistant.

---
8
Nothing looks better with leggings than a pair of ballet flats for casual wear.
Genuine soft and supp[le leather uppers.

A durable and shock absorbing TPR rubber outsole.

Comfortable Ortholite Molded footbed and cushion soft padding.

Inside are smooth moisture-wicking textile linings.

Available in a few color varieties.

---
9
Something a bit more supportive and comfortable are the Skechers Ballet flats which look good with Leggings and are highly comfortable to walk with.
Gorgeous and highly breathable crochet-knit uppers in a few color options.

Very lightweight and flexible.

Responsive 5Gen cushioning and an Air Cooled Goga Mat insole.

The rubber outsole is thick and shock absorbing.

---
To Conclude
Leggings are undoubtedly a every occasion clothing item, they are comfortable, versatile, look great.
What more do you need?!!!
---
Index Table: Best Shoes for Leggings
---
Please rate this article:
---
---