Zumba is a Latin-inspired dance workout, used as a form of recreation and exercise by over 15 million people, in more than 180 countries, and known as one of the world's most popular workouts. Zumba classes offer you a high energy workout with dance techniques and rhythms suitable for beginners and any age group. Zumba combines Latin dancing with high energy exercises that will improve your health and fitness and your dancing skills. Because Zumba is not just a regular workout route but includes dance as well, you will need specialized shoes to enable you to enjoy this dance workout to the fullest.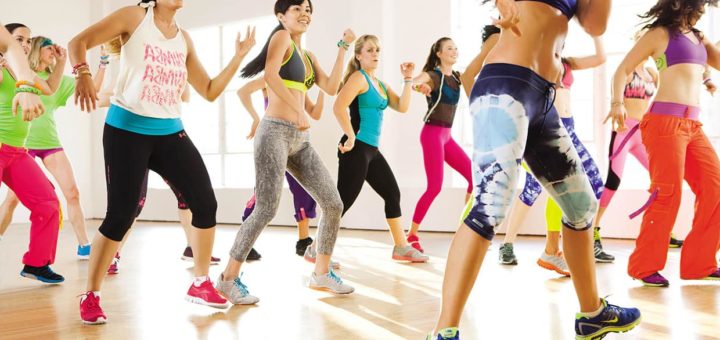 Comparison Table for the Best Zumba Training Shoes
The Benefits of Zumba Training
There are different types of the Zumba training that such as Aqua Zumba, strength training, and aerobics. All these workouts are meant to help you burn calories and to improve fitness. There are specific Zumba training courses for the kids to help improve their health and fitness. The best thing about the Zumba training is that you do not need any equipment to practice it and you can do it in the comfort of your own home, or at a class which ever you prefer. Zumba improves your fitness levels and helps you to feel more energetic and flexible. Anyone can join Zumba training, although it is advised that you should consult your physician first if you have any medical conditions or previous injuries.
Zumba for Men and Women
Zumba has long enough being labeled as a women-only training routine. Zumba is a dance training routine founded by Beto Perez who is a famous Columbian Latin dancer. Taking Zumba lessons does not make you less of a man just as dancing Latin or Ballroom does not. There is a shortage of men in Zumba due to this type of thinking so let us fix that discrepancy looking at the amazing benefits Zumba offers to both men and women;
Just as women love a man that can dance so they also love a man that can Zumba. Zumba was created by a guy in the first place, a guy who was loved by many women and envied by many men. Zumba will also do wonders for your dance moves, so there is another reason to impress.
Zumba teaches you to move your body in different ways as well as to look absolutely sexy and awesome. You will learn many cool and impressive dance moves that you can use when you go dancing, as well as how to keep the beat on a dance floor.
Zumba is one of the best ways to get a cardio workout and a fantastic way to mix things up. Even just one Zumba class a week can be enough to make a difference and to keep you from getting bored. With the exciting music and great dance steps Zumba is a fun way to get a great cardio workout.
Few people know this but cross training, as well as Zumba, really helps to improve your coordination in other athletic activities and in general. Zumba helps you to get in touch with your body and teaches you how to move in different ways. Since Zuma is such and exciting routine and the music and beat keeps on changing you will not get bored and your brain stays stimulated.
Zumba covers a wide enough range of movements in ways that your body is not used to strengthen and tone your muscles. You will not only be building strength but also developing and improving flexibility from the reaching and stretching movements that Zumba routines include.
Zumba is a great exercise routine particularly for men also because it gets them out of the traditional Neanderthal mindset prevailing in our society giving them an opportunity to have fun and move around in a safe and non-judgemental environment with women. Zumba classes can also be an excellent way to meet and get to know women as well as make friends with other men.
What to Consider When You Shop for a Zumba Shoe
Zumba training shoes are specially designed to meet the requirements and demands of the high-energy Zumba workout. Most people will start off doing Zumba training with their regular training shoes, although later on, they will find that they need shoes that are a bit more specialized for Zumba. Trainers used for dance aerobics or dance sneakers will usually do the trick and have features that are required for a Zumba workout.
When it comes to Zumba shoes, a higher price does not necessarily mean a better shoe, Some of the best Zumba shoes we have reviewed cost significantly less than general-purpose athletic shoes. If you enjoy Zumba classes as well as other aerobic and fitness routine you can always consider a Cross Training Shoe. There are also Shoes for Gym that have features suitable to do Zumba routines in.
Features of a Good Zumba Training Shoe
Zumba is a type of dance in which you will do quite a bit of sliding, so you need footwear that does not offer too much grip.

You will need maximum shock absorption in order to prevent injuries because there will be a lot of impacts on your feet with the dance moves.

A spin spot is an important feature in any shoe that is used for dancing. A spin spot is a rounded area on the outer sole underneath the ball of your foot that allows you to twist and turn quickly.

Zumba footwear should always be very lightweight because you do not want heavyweight weighing you down when you are performing a high energy workout.

Sneakers that offer a split sole which is two separate soles one for the heel and one for the toes and ball of the foot will make dancing easier. Split soles make your shoes more flexible so that you can point and arch your foot in different ways. For added support and comfort you can also look at Cross Training Shoes for Flat Feet.

Best Zumba Shoes Reviews
Before you buy Shoes for Zumba, Keep in mind that specialized dance fitness footwear will feel and look much different to the training footwear that you normally wear as they are designed to fit differently to give you the best comfort and flexibility when you are doing a dance routine.

1
Capezio has been making dance shoes even before Zumba was invented, even more, they have been making killer sneakers for many years. This is a perfect sneaker for dancing and Zumba with its spunky and lightweight design.

Breathable Tech mesh uppers with synthetic leather trim.

Padded collar for added comfort.

A contoured removable EVA footbed.

The non-marking PU outsole has patented flex points.

A lightweight sneaker that offers superior comfort and flexibility.

The Capezio Snakespine is a slip-on sneaker for an easy and comfortable fit.

A box toe for toe stands.

---
2
Zumba Dance Shoes for Bad Knees
The Zumba Women's Fly Print and Slip-On Dancers for men are dance and training shoe designed specifically for Zumba and other dance workouts that offer you added protection for your lower limbs and joints.

Manufactured from breathable materials to keep your feet dry and fresh.

Many women suffering from bad knees rated this model as one of the best shoes for knee pain.

Shock absorbing and offers great support improving your Zumba workout experience.

The Zumba Flyknit Dance Shoes for women comes with a removable insole so that you can use your own orthotics as well as a Compressed EVA midsole and synthetic sole offer you comfort and support.

The Z-slide technology in the Zumba Flyknit for women allows you slide more comfortably on any surface.

The Smooth Dancers Zumba Dance Shoes for men provide extra grip and reduce the risk of knee injuries on wood or smooth floors.

---
3
Zumba Dance Sneakers with Arch Support
Bloch is a well-known brand name in dance apparel. The Block Boost dance sneaker and Bloch Wave Dance Sneaker will help you improve your practice skills and perform at your peak. This is a lightweight and breathable dance sneaker with all the comfort and functional characteristics of a great dance training shoe.

Mesh and Suede uppers that are breathable and lightweight.

A synthetic sole that is durable and allows for sliding.

Variable lacing system for support and an optimum arch fit.

Built in arch support and elevation for maximum comfort.

A one and a quarter inch heel and three-quarter inch platform.

A lightweight midsole with added cushioning and a four-part high-density outsole to enhance flexibility.

The pivot point allows for 360-degree movement.

DRT cushioned heel for shock absorption and comfort.

Available in black, blue and pink.

---
4
Breathable Zumba Dance Sneaker
The Sansha Motion is a Dance sneaker for both men and women that are suitable for Dance routines as well as Zumba routines.

Breathable and flexible mesh and synthetic uppers for a snug and comfortable fit.

A split rubber sole allows for a full range of flexibility to improve movement.

A durable and slip resistant outsole for any floor surface.

This shoe is available in Black and black and red color variations.

---
5
The Asics Rhythmic 3 and Asics Gel Intensity 3 for men are terrific cross-training and Zumba Training shoes; they are lightweight and well structured to aid in improving your overall performance.

The Asics Rhythmic 3 has a rubber outsole with a dance pivot point for flexibility and maximum support.

The Asics Gel Intensity 3 features a Rearfoot and forefoot Gel cushioning system for added comfort and a hidden Trusstic System to improve stability.

A textile inner lining and cushioned footbed for comfort and support.

The mesh and synthetic uppers are flexible and breathable giving you a perfect lightweight fit.

A fantastic shoe for dancing as well.

---
6
Running Shoe for Zumba Training
The Puma Faas 300V4 is a lightweight running shoe with some exceptional features making it a perfect choice for Zumba dance training and aerobics as well.

Lightweight construction with Airmesh uppers that feature a FaasFoam midsole and Evertrack outsole.

The molded Ortholite sock liner provides cool comfort and support.

Forefoot flex grooves ensure smoother transitioning for easy and fast movement.

A durable rubber sole for excellent grip and traction on slippery floor surfaces.

---
These are the some of the best choices in shoes for Zumba. You can choose any of them for your Zumba training depending on your requirements and budget. These shoes will offer you maximum comfort, a perfect fit, and flexibility. You just need to choose the right model for yourself to enjoy your Zumba training and to improve your performance.
---
---