Millions people today have feet that tend to be flatter and wider than normal, flat feet is also a condition known as fallen arches or lower arches. Many shoe brands offer a wider fit and the correct support and cushioning for a flat foot, so there is no issue in finding any type of footwear today that does not cater for wide or flat feet.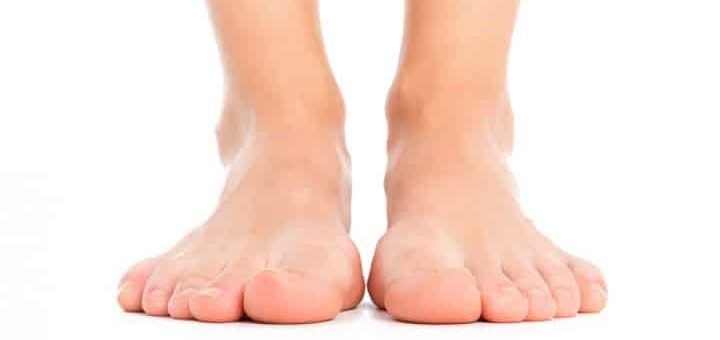 Comparison Table for the Best Shoes for Wide Flat Feet
Flat Feet
When your arches are much lower than what they are supposed to be or completely fallen, then you have a flat foot. You can test this by wetting your foot and placing it on a concrete or hard surface that will show a print if you can see a print of your entire foot and not just the toe, heel and side edge then you have flat feet.
Many people who have foot posture deformities suffer from a condition called overpronation. Overpronation occurs when your foot starts rolling inwards causing your weight to be transferred to the inside of your foot's arch.
Having flat feet can affect the way you walk and cause damage and pain to your feet and lower limbs if you do not wear the correct footwear.Walking with flat feet causes a rolling motion as soon as your foot hits the ground which then causes your knees to start pointing inward.
Importance of choosing the correct shoe for flat feet
It is imperative to wear footwear that gives your feet adequate support when you have flat feet or overpronation, particularly if you want to avoid future complications with your feet and lower limbs.
A flat foot needs extra support and cushioning so that your weight is distributed evenly; you also need extra shock absorption. Therefore, a slight heel is always a good feature to a shoe for flat feet.
Wide Feet
Because of bone deformities such as hammertoe and bunions as well as swelling and protrusions forming on the feet some people may need shoes that have a wider fit to avoid further pressure on these painful protrusions.
In some cases, someone may be born with a wider than a normal foot in which case it is genetic and not because of any condition.
Deformed bones on the feet can also cause discomfort and cause the skin to become irritated and inflamed when it chafes against a hard and uncomfortable shoe. Another phenomenon that only occurs in pregnant women is the growth in the length and width of the feet which in many women is permanent. Luckily there are many options of footwear to choose from that come in a wider fit.
What to wear for wide feet
The shoes that you will wear for wide feet will also depend on what type of wide feet you have and why your feet are wider.
If you have bone deformities, bunions, and other foot conditions, you will need to see a doctor to help you find orthopedic shoes.
With naturally occurring wider feet or in the case of post pregnancy there are many designs of shoes made specifically for wider feet.
You can also choose the foot width in some shoe designs, small, medium or large.
The Best Shoes for Wide and Flat Feet
We have researched and listed a few different types of shoes that have the best ratings and review for their specific features aimed at giving you the best comfort and support if you have wide and flat feet;
1
The Vans Old Skool is a classic skate shoe that is worn by many today not just as a skate shoe but as everyday casual footwear as well. This skate shoe offers excellent shock absorption and heel support which is great for flat feet as well as a medium width for a wider foot. A comfortable casual shoe that is very durable and can be worn for almost any occasion.
Upper made from canvas which is a comfortable and soft material.

The footbed and collared has been padded for shock absorption and comfort.

Extra breathable cotton drill lining.

The Die-Cut EVA insert allows for a softer more comfortable fit.

The old faithful gum rubber outsoles provide excellent traction.

A stable and durable shoe that is perfect for both wide and flat feet.

Available in a large range of colors and designs.

A very popular shoe, so stock ay be limited at times.

---
2
The Skechers Performance Go Walk is and attractive slip on semi-casual shoe that can be worn for work or any occasion as everyday footwear. Rated as one of the most comfortable and supportive shoes especially for wide and flat feet by more than 3000 happy customers, this shoe is an absolute must have.
Relaxed feminine look with the stylish overlays that accentuates the upper part of the shoe.

The entire length of the footbed is cushioned with the EVA technology, and the heel has a gel pad providing comfort all day long.

Advanced cushioning, a custom made fit and the new flex construction provides all round comfort.

The outsole is made from a very flexible and comfortable rubber that is also extremely durable.

This shoe is a perfect fit for both flat and wider feet.

Rated as one of the Best Wide-Width Walking Shoes that are available today.

---
3
Breathable Mesh uppers and a durable rubber sole for enhanced grip and traction.
The Brooks Ariel 12 received an award for one of the most innovative running shoes; it is an eco-friendly athletic shoe made for comfort and performance. If you are someone who enjoys running or walking who needs the extra support for wide and flat feet, then this is the perfect shoe for you. The Brooks Ariel 12 is also great for everyday wear and will give you many hours of comfort and support while remaining tough and durable.
Top of the line motion control technology to provide excellent performance for heavy and severe overpronators.

A Full Brooks DNA cushioning system that adapts to each footstrike giving optimal balance and cushioned stability.

The BioMogo biodegradable midsole is non-toxic while still providing the required cushioning and support.

The Diagonal Rollbar Accel improves rigidity for the forefoot and enhances midfoot support so that the heel and forefoot can act independently.

Available in different widths and multiple colors.

Allows you to use your own inserts and orthotics.

---
4
The Vionic Orthaheel Bella is an orthopedic sandal that will provide you with endless comfort and support while still being attractive enough to wear to work or town.
They provide a pain-free and natural healing solution to many common aches and pains that are associated with poor lower limb alignment.

Made from Synthetic materials.

Breathable and absorbent materials are used.

Orthaheel technology has been tested and proved to reduce the effects of overpronation.

The Biomechanical Tri-Planar motion controlling footbed has been designed by a podiatrist specifically with deeper heel cups to help keep the feet stable, supported and to realign them back to their natural position.

The EVA midsoles are made from lightweight and medium density materials to absorb shock and reduce stress on the knees, ankles and feet.

The toe post is softly woven for more comfort.

The adjustable strap is lined with foam to ensure a more comfortable fit.

---
5
The Aertex Theresa is a stunning dress shoe that can be worn to work or for more formal occasions. It has all the desired comfort and support features that you may require for flat or wide feet as well as a slight heel for more stability and shock absorption.
Made from the finest quality leather.

A removable Lynco orthotic insole that supports your foot and helps to provide better balance and alignment.

The memory foam cushioning in the insole will conform to the shape of your foot and give you a customized comfortable fit.

The padded heel collar protects the heel from chafing.

A hook and loop strap gives you an easy adjustable customized fit.

A soft and breathable fabric lining that has been treated with Aegis antimicrobial solution to help protect your feet against fungus and bacteria as well as keeping them dry and odor free.

A durable rubber outsole with a slight heel for added support.

---
---
7
The New Balance W1540V2 is an innovative athletic shoe that offers superior support while enabling free movement. This shoe offers availability in a wider width fit and is an excellent choice for Wide and flat feet.
The dual-density foam collar ensures a snug and cushioned fit.

A blown rubber outsole for superb traction and grip.

The No-Sew material application method ensures you have a shoe that fits perfectly and comfortably.

The uppers are manufactured from lightweight and breathable mesh.

The soft mesh uppers also aim at lessening joint inflammation and the wider fit gives you free toe movement which is crucial in preventing bunions.

The exceptional arch support ensures a more comfortable fit for people who have flat feet.

This shoe has also proven to be the Best Shoe for Lower Back Pain.

Available in different width sizes.

---
8
The Vionic Walker is an exceptional Walking shoe that uses Orthaheel Technology to help in realigning your stride. A casual everyday wear shoe with a sporty appearance that can be used for walking and running.
The leather upers are water resistant, keeping your feet dry all day.

The biomechanical removable orthotic insole offers great comfort and is treated with antibacterial substances to reduce odor and germs.

A sock liner and mesh liner improves breathability.

The Orthaheel technology and contoured footbed supports flat feet and fallen arches as well as providing great motion control.

An EVA midsole for more comfort.

The rubber outsole is durable and flexible for easy movement and ensures good traction.

Becuase of its wider fit this is one of the Best Wide-Width Walking Shoes for Women

There are six different color variations available.

---
If you are fall under the category of having either flat or wide set feet even if you are you have both there are shoes available that will provide you with efficient support and comfort to avoid injury and other foot or limb ailments and help to improve the overall health and wellbeing of your feet.
There are many ranges of shoes available in different designs with different purposes.
---
---