I am a personal trainer in a large and popular gym, which entails me to do quite a bit of walking on a daily basis. The Gym that I work in has hard concrete floors in the passages and walkways. These hard concrete floors can take some toll on your feet and lower limbs if you do not receive the proper protection and cushion from the footwear. Concrete can become very uncomfortable to walk on and cause unnecessary strain on your feet increasing your risk for injury. I have a few favorite shoe brands that have proven particularly comfortable on these specific floors. But before we get to that let's first look at the dangers of walking on hard concrete repetitively.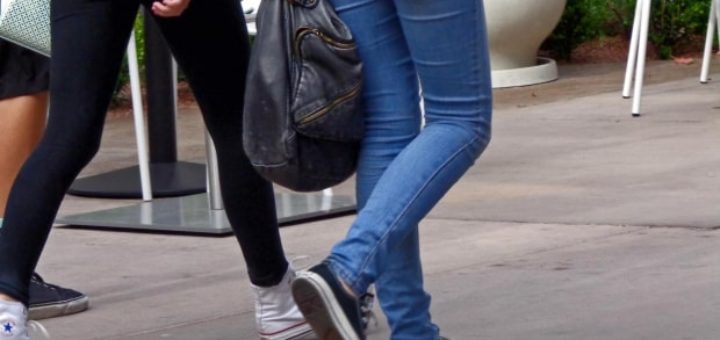 Table of Contents for the Best Shoes for Walking on Concrete
Dangers of Walking on Concrete and Hard Surfaces
I have found that concrete is a solid surface that can become uncomfortable to walk on. Walking on concrete floors for lengthy periods of time can cause serious foot problems that may lead to injuries and chronic conditions affecting your feet. Lower limbs, hips, and back.
When wearing the wrong shoes on concrete floors, especially hard shoes the plantar fascia or band of tissue running from your heel bone to the ball of your foot can tear and stiffen, causing foot pain and a condition called Plantar Fascitis. You can read and interesting article on plantar fasciitis in Best Dress Shoes for Plantar Fasciitis.
When I walk, especially on hard floor surfaces the risk for further injuries as well as pain to these injuries increases which cause damage to my already injured back as well as overworking the ligaments around my spine causing pain and discomfort.
Excessive walking on hard and uneven surfaces also tends to overwork my shins causing pain and damage to the tissue and muscles.
What happens is that every time the foot strikes the ground, there is the impact on your knees, on a hard concrete floor this impact is much worse. With the constant impact on the knees, the kneecap may start to rub against the bone connecting your knee to your hip causing cartilage damage and eventually tendinitis. The Best Walking Shoes for Knee pain is an interesting article to read about knee pain and suitable shoes for knee pain.
These are only a few conditions resulting from walking on hard and concrete surfaces.
So what should you look for in a shoe for walking on hard concrete floors?;
Training and Running Shoes for Walking and Standing on Concrete
The best shoe types that I like to use to stand or walk on hard floor surfaces or concrete for long periods of time are training and running shoes. Training and running shoes are designed with unique features to accommodate and correct over, under and neutral pronation as well as consider all different types of arch shapes and patterns.
Running and training shoes are designed with the specific aim to absorb the impact that is repeated through a walking or running cycle. Because walking on concrete transfers more energy back to the feet than other softer surfaces a shoe that properly supports my unique foot shape, as well as walking style, will help to reduce foot fatigue and prevent injuries.
By looking at the wear pattern on my shoe, I established my typical walking pattern, wear concentrated on the outer edges signifies an under pronation while wearing on the heel and forefoot overpronation, in my case. Underpronators need protection against knee injuries while us overpronators need freedom from heel spurs and stress fractures. When there is even wear on the tread of a shoe, it implies a neutral pronator that just needs a stable shoe to maintain normal arches.
Pronation Explained is an article that will give you more insight on pronation types.
I find that an athletic shoe has the ability to fit a walkers stride and foot shape with individualized cushion patterns to reduce the risk of knee and foot pain as well as other health conditions when walking or standing on concrete. Some athletic shoes also feature an anatomical footbed and cushioning that helps to align the feet into a neutral position reducing stress on the joints. Cushioning in running and training shoe pads the foot when it strikes the ground to absorb impact.
Thus to me, running and training shoes provide the best comfort and protection against the harm and pain caused by standing and walking on concrete.
An article that I found interesting, Best Running Shoes for Plantar Fasciitis has some excellent shoe options for walking on hard surfaces.
Features of a Good Shoe for Walking on Concrete
With much research and experience I have concluded these to be the best features in a shoe for walking or standing on concrete or hard floor surfaces;
Make sure that the shoe has a supportive arch system.
Shock absorbency is vital to reduce impact on your knees, feet and ankles.
The shoe must be able to spread shock evenly and distribute weight.
Make sure the midsole is well cushioned.
Opt for a shoe with a slightly rounded sole.
Make sure that the front part of the shoe is more rigid.
A good walking shoe, in general, should also offer good ankle support and stability.
The Best Walking Shoes for Concrete Floors
Here are a few of my best options that I have tried out in walking shoes specially designed for hard and concrete floor surfaces with their reviews;

1
Walking and Running Shoe for Concrete Floors
The Asics Gel-Quick and Gel Contend is a great walking shoe with all the characteristics and support features that you may require for excessive walking on hard and concrete floor surfaces.

A foam padded tongue and collar for a comfortable and snug fit.

Breathable mesh lining to keep your feet dry and fresh.

Rearfoot and front foot Gel cushioning to attenuate shock during the impact and toe-off phases allowing movement on multiple plains.

Asics High Abrasion Rubber on the outsole and high-wear areas for durability on rougher concrete

The uppers are made from high-quality synthetic materials.

Available in different color designs.surfaces.

---
2
Slip On Loafers for Walking on Concrete Floors
The Dansko Celeste and Dansko Wynn is a good looking and comfortable shoe that is perfect for the outdoors and any activities or outings on hard concrete floors.

The Dansko Celeste is manufactured from seam sealed, stain resistant and waterproof leather with an added waterproof membrane for added breathability and protection against all weather conditions and elements.

The Dansko Wynn features double goring and a contoured footbed that provides full support.

A Vibram rubber outsole for enhanced durability and performance.

Excellent arch support and great all day comfort.

A comfortable removable insole.

---
3
Dress Walking Shoes for Concrete Floors
If you are working in a professional environment or just simply require a fancy pair of dress shoes that can withstand walking on a hardened concrete floor for many hours, then the Allegria Emma and Allegria Liam is the right shoe for you. Both an attractive and comfortable shoe that is slip resistant and durable.

A removable contoured cork and polyurethane memory foam footbed for superior comfort and support as well as shock absorption.

The rigid mini rocker sole will help to protect your feet against injuries by distributing pressure away from the metatarsal bones.

Excellent Arch support.

Cushioning that will aid in preventing foot, ankle, and hip joint pain.

The footbed is removable so that you can use your own orthotics.

A slip resistant, durable outsole.

---
4
Alloy Toe EH W Industrial Work Shoe for Walking on Concrete
The Timberland PRO Powertrain is a supportive and comfortable athletic industrial work shoe with a safety toe cap, and slip and abrasion resistant outsole are making it perfect as a walking shoe either polished or rough concrete surfaces.

The Premium microfiber leather and breathable mesh uppers are comfortable, rugged and durable.

A polyurethane non-marking, slip, and abrasion-resistant outsole.

The polyurethane midsole for electrical hazard safety and ESD protection.

A lightweight alloy safety toe to protect your toes from falling objects.

Anti-fatigue technology to return energy to your feet.

Breathable mesh lining for anti-microbial odor control.

A protective and durable alloy capped toe.

Available in different color variations.

---
5
Health Walking Shoe for Concrete Floors
The New Balance WW928 is an athletic orthopedic walking shoe that will protect and support your feet when you are walking or running on concrete floors. It is also a great shoe if you suffer from back pain, pronation, and other foot problems.

The thick wedge heel offers a stable and supportive base.

Comfortable and breathable leather upper construction.

An N-Energy cushioned midsole for comfort and support.

The MW840 for men features a narrower heel and wider forefoot for a better men's fit.

The Abzorb SBS foam layer provides excellent shock absorption.

A Ndurance rubber outsole that is durable and offers excellent grip and traction on concrete surfaces.

The WW928 for women features a Rollbar support system.

The tongue and collar are padded for a more comfortable fit.

---
6
Flat Shoes For Walking on Concrete
Clarks are well known for their comfortable and supportive footwear. The Clarks Concert Jazz and Clarks Cotrell Step are an elegant and stylish pair of shoes that can be worn on any hard or concrete surface.

The Clarks range has a sturdy and flexible non-marking rubber outsole for optimal stability and better traction on all surface types.

The Ortholite and memory foam insole provides shock absorption which is an added advantage if your work on concrete floors.

The Extra arch and heel support decrease muscle stress, eliminating foot and Achilles pain.

A Breathable leather lining is providing proper ventilation and maximum moisture control.

This is an extra light shoe that will reduce foot fatigue.

This shoe also makes one of the most comfortable flats for work.

---
7
Walking Shoes for Concrete Surfaces
The Asics Gel Cumulus 18 is an excellent running and walking shoe that will protect you from shock on hard and concrete floor surfaces.

Synthetic uppers that are lightweight and breathable.

A shock absorbing rubber outsole that ensures a good grip.

An impact guide system which aids in improving the foot's natural gait cycle during heel strike and toe-off.

Fluid Ride technology that enhances bounce back and adds shock absorbing cushioning.

Rearfoot and Forefoot gel that cushions and eliminates shock allowing for better movement on multiple planes.

A vertical flex groove enhances gait efficiency.

One of the best shoes for walking all day.

---
Always keep in mind that every foot is different therefore you need to find a walking shoe that fits you perfectly as well as providing the comfort and support features that you require. I have a flat foot, so I have chosen shoes that provide support and stability for my foot type as well as cushioning and shock absorption for walking on hard floor surfaces.
---
---