When you are on your feet all day, walking and moving around quite a bit it can greatly affect your feet, ankles, legs and back. You stand the chance of incurring a foot or ankle injury or suffering from lower limb or foot problems. Whether you are required to do a lot of walking for work or just enjoy walking as a pass time you will need to make an extra effort to keep your feet and legs healthy and comfortable.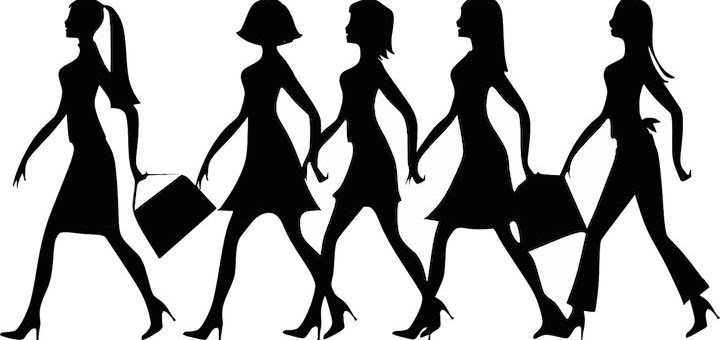 Comparison Table for The Best Women's Shoes for Walking All Day
Problems that Can Result from Walking for Extended Periods
Pain and swelling in lower limbs can occur from being on your feet for long periods of time. Walking can affect your feet, knees, hips, and ankles. Back pain is also common in people who are on their feet for prolonged hours.
Conditions such as varicose veins, plantar fasciitis, Muscle fatigue, knee and hip arthritis, bunions, knee problems, joint damage and stretched Achilles tendons can all occur as a result of being on your feet too long and too often.
What Types of Shoes are the Best for excessive Walking
The most important aspect of a good walking shoe is that it is designed to absorb the maximum amount of shock from the impact on the feet when running or walking. A lightweight shoe is equally important because you want as little as possible weight and strain on your feet when you are walking. A shoe that offers good support and balance, as well as protection and comfort is also advisable. Remember that you want a shoe that will not have any sharp edges or hard stitching that can cause chafing and blisters. Breathability is also an important aspect of preventing excessive sweating and overheating. Lastly you will want a shoe with a durable outer sole that will offer you good grip and traction especially on uneven and slippery surfaces.
The Best Shoes for Walking in All Day
Here are a few of the top rated shoes that have proved themselves to be excellent walking and running shoes;
1
The Asics Gel-Tech Neo 4 is an excellent shoe for walking as it combines enduring comfort and durability along with great quality.
A classic and sporty appearance with extreme all day walking comfort and durability.

Made from lightweight and breathable high-quality synthetic materials.

Suitable for those who suffer from knee pain.

Reduces strain on the feet and has good shock absorbing capabilities.

A comfortable removable insole.

SoLyte midsole foam and Gel cushioning.

A rubber sole for good grip and traction.

---
2
One of the best running shoes for women the Mizuno Wave Rider 19, because of it's great features for running it will also make a fantastic walking shoe.
A lightweight running shoe that will prevent foot fatigue and strain on the feet and lower limbs.

Made from the finest quality synthetic materials that are lightweight and breathable.

Features a durable upper shock attenuation.

A more refined toe spring.

Premium quality sock liner.

A durable synthetic sole.

---
3
The Skechers Sports Women's Relaxation Sneak comes power packed with many fantastic features making it a perfect walking shoe that will give you great comfort and durability.
Made from the finest quality leather and fabric.

A rubber sole offering good grip.

The one-inch heel improves stability and support as well as aiding to absorb shock.

A slip on sneaker with breathable mesh and ghillie eyelets with bungee laces.

A comfortable memory foam insole.

The collar is made from a stretch material with zigzag stitching.

Available in a variety of colors.

---
4
New Balance is a brand that designs athletic shoes, they do not design shoes to fit an image they design shoes that fit perfectly and that help you to achieve your goals. The New Balance Walking Shoe has been developed using the best research to give you a shoe that's the main purpose is to provide you with effective comfort and performance specifically for walking.
An imported shoe made from the finest quality leather.

The rubber sole offers excellent grip.

Some of the models have laces others have hook and loops with laces and mesh uppers.

A compression molded EVA midsole.

Rollbar technology.

Dual density PU inserts for added support.

Available in four colors.

---
5
These are the perfect shoes for all of kinds of activities, wet or dry, like rafting, hiking,sailing, walking,or just for casual everyday wear.
The odor-reducing Aegis Microbe Shield helps to keep your feet dry and reduces odor.

Made from machine washable materials.

The neoprene stretches holding the ankle in place and eliminates break in time on these shoes.

The quick draw elastic cord lacing system provides a secure fit holding the sandals in place.

The compression molded lightweight EVA midsole makes it lightweight, sturdy and durable.

---
6
Dearwen shoes have become very popular and are quite a fashion trend today. The Dearwen Womens Breathable slip on shoes are perfect for any occasion be it afternoon tea, traveling, shopping and even for work. They are fantastic and durable walking shoes that are available in a variety of colors that will suit and occasion and outfit.
Made from breathable crochet fabric.

A durable rubber sole that gives excellent grip.

Helps to reduce stress on your joints, as well as strengthening and improving muscles and improving your posture.

A convenient slip-on style.

The cushioned insole offers excellent support and comfort.

The quick draw elastic cord lacing system provides a secure fit holding the sandals in place with a perfect fit.

The compression molded lightweight EVA midsole makes it lightweight, sturdy and durable.

---
7
The Asics Gel Cumulus 18 is an excellent running and walking shoe , particularly for those who have a job or hobby that requires of them to walk all day long
The uppers are made from synthetic materials that ensure good ventilation.

A shock absorbing rubber sole that ensures good grip.

Th impact guide system enables the foot to have a natural gait from heel strike to toe-off when walking.

A Fluid Ride technology system for a combination of bounce back and cushioning that reduces weight and impact on your feet as well as your knees and ankles

Rearfoot and forefoot gel cushioning that attenuate shock allowing you to move on multiple planes as your foot transitions through the gait cycle.

Vertical flex grooves for better traction and an enhanced gait cycle.

Eliminates and prevents knee pain.

This shoe is rated as one of the Best Wide Width Walking Shoes because of it's wider fit.

---
8
The Merrell Moab ventilator is a shoe that is made for walking, particularly outdoor adventurous walking. A breathable and well-ventilated shoe that will keep you on your feet all day.
Walking with these shoes will not affect your knees or feet at all.

The Slip resistant, Multi-Sport TC5+, Vibram outsole provides better traction.

M-select DRY technology keeps the moisture out while keeping the feet well ventilated.

Because this is a hiking style shoe it is also known as the Best Hiking Shoes for Women.

---
9
The Propet W2034 is a shoe that is made for walking offering you the best support and stability features with added breathability.
Soft full grain perforated leather or nubuck uppers.

A brushed Nylon lining.

The Speed lacing system ensures and easy and customized fit.

A comfortable padded tongue and collar.

A rigid heel counter for durability.

The removable PU footbed ensures comfort and support.

An arch-supporting EVA midsole.

A slip-resistant rubber outsole that offers excellent traction.

One of the Best Wide Width Walking Shoes.

---
10
The Ryka Dash is an all day comfort walking shoe that will reduce foot fatigue and stress on your feet.
The padded tongue and collar ensures a comfortable and supported fit.

Durable and breathable synthetic uppers.

A smooth and comfortable inner lining.

An anatomical Precise-Return cushioned footbed that absorbs shock and returns energy to the feet.

A compression molded EVA midsole for support and comfort.

A durable rubber outsole that will prevent slips.

rated as one of the Best Walking Shoes for Elderly Women available today.

---
11
The Saucony ProGrid offers exceptional comfort and support as well as great shock absorbency for people who are on the move all day.
The forefoot and rearfoot are cushioned and have a Strobel board to reduce impact and improve the gait cycle.

The ProGrid heel with Respon Technology gives added support and shock absorbency.

The EVA midsole is compression molded for added comfort and support.

Breathable and flexible leather uppers for extra comfort.

An XXTM outsole with added Walk Trac technology for the best traction and grip.

Different colors available.

Not just a great walking shoe but also the Best Shoe for Narrow Feet because of its flexible fit.

---
So if you are someone who enjoys a bit of walking or even if your work requires you to do a lot of walking these listed shoes are sure to give you all the comfort and support that you need for walking. Not only will the listed shoes provide you with the maximum comfort and support they are also durable enough to last you for quite a while.
---
---