Your leg muscles are the strongest muscles in your entire body, and the Achilles Tendon is the thickest and strongest tendon In the body. With each step that you take the Achilles' tendon is subjected to your entire body's weight. Without the Achilles Tendon, you would not be able to stand, walk or run and jump.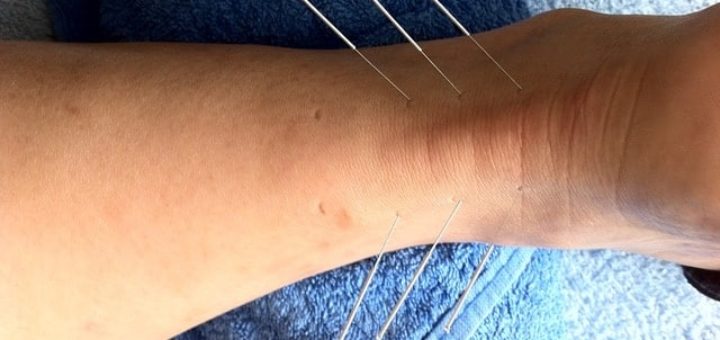 Comparison Table for the Best Shoes for the Achilles Tendon
The Achilles Tendon and its Purpose
The Achilles Tendon consists of a tough band of fibrous tissue which connects the calf muscle to the heel bone. Your calf muscles unite into a single band of tissue at the lower end of your calf which forms the Achilles Tendon. When you flex your calf muscles, the Achilles Tendon pulls on your heel, and this movement allows you to stand on your toes when you walk run or jump. Despite the strength of the Achilles Tendon, it is still very vulnerable to injury because of its limited blood supply and the high amounts of tension placed on it on a daily basis.
Conditions Affecting the Achilles Tendon
The Achilles Tendon can become torn or ruptured during activity causing much pain and swelling. A rupture occurs suddenly and must be corrected with surgery while a tear can occur gradually or suddenly.
Achilles Tendonitis is a condition where the end of the Achilles Tendon becomes inflamed due to frequent activity or walking and causes pain and stiffness at the back of the heel.
Achilles peri tendonitis is similar to Achilles Tendonitis, but the pain and inflammation occur in the tissue surrounding the tendon.
Achilles Tendinosis is the gradual thickening of the Achilles Tendon due to aging and overuse which weakens the tendon and makes it prone to rupture or injury.
Acchilles Tendinopathy is the term used for tendinitis or tendinosis that affects the Achilles Tendon itself.
Achilles Heel Bursitis results from wearing low-riding shoes that irritate the sac of fluid cushioning the Achilles Tendon at the heel, called the Bursa causing pain in the back of the heel.
How will Wearing the Correct Shoes help in Prevention and Cure
When you wear the appropriate footwear that fits correctly, it can be a major factor in preventing Achilles Tendon injuries and ruptures, recovering from injuries and preventing the re-occurrence of injuries to the Achilles Tendon. Wearing inappropriate footwear that fits poorly will do just the opposite by increasing the risk of Achilles Tendon injuries, delaying recovery and increase the chances of re-occurrence of and injury.
Another cause of heel pain is a condition called Plantar Fasciitis which can be read about in the article for the Best Shoes for Plantar Fasciitis.
What Should a Shoe that is Good for your Achilles Tendon Feature
Flat feet and high arched feet are more likely to have an Achilles Tendon injury. Therefore you will need footwear for which the arch support matches your foot's arch type.
Your shoe should bend just underneath the balls of your feet where your foot bends naturally to provide adequate support and reduce strain on the Achilles Tendon.
A cushioned heel prevents the Achilles Tendon from becoming overstretched and strained.
The heel height of the shoe is also imperative. You will want to avoid high and very low or flat heels at all costs and settle for a shoe with a slightly elevated heel. Most Dress shoes and running shoes have a suitable heel.
Temporary heel lifts or pads can be used in the recovery of an Achilles Tendon injury but should be minimized and eventually removed when the injury is fully recovered.
A comfortable heel is one of the most important aspects of a good shoe for the Achilles Tendon.
If you tend to pronate over it is advisable also to get a shoe with motion control, in order to reduce strain on your Achilles Tendon.
For Overpronation you can also try the shoe options in the article, the Best Shoes for Overpronation.
The Best Shoes for the Achilles Tendon
We have reviewed and researched some of the best available shoes that will prevent injuries to your Achilles Tendon and also aid in the healing process as well as reduce the symptoms if you have and Achilles Tendon injury already;
1
Dress Shoes for Achilles Tendonitis
A perfect shoe for a night out or a long day at the office, the Aravon Mya and Rockport Penny is a low heeled Mary Jane style shoe with a rocker sole and added cushioning.

Stylish leather uppers with an adjustable hook and loop strap for a comfortable fit on the Aravon, the Rockport is a slip on.

A removable EVA Velocor footbed with a deep heel cup and a metatarsal bump for excellent arch support and heel stability.

The Abzorb cushioning in the Aravon and cushioned insole in the Rockport in the forefoot absorbs shock and provides comfort benefitting the knees, legs, and hips.

A rocker sole improves motion and reduces foot fatigue.

The Ionact antibacterial protection keeps the feet free from germs and odor in the Aravon.

The Rockport is available in different width sizes

---
2
Sandal for Achilles Tendon Comfort and Support
The Birkenstock Arizona is a comfortable and supportive casual sandal with an anatomical footbed that is well cushioned for all-day comfort.

Two band soft leather uppers with brushed buckle closures available in a large variety of colors and decorative designs.

Suede lined molded anatomically shaped footbed that offers luxurious comfort and support.

An EVA midsole for all day comfort and required support.

The cushioned footbed along with the EVA midsole also offers exceptional shock absorbency.

A rubber sole that is durable and provides excellent grip.

---
3
Work Clog for Achilles Tendon Protection
For the best performance and comfort, the Dansko Professional XP is a fantastic work shoe providing you with all the comfort and protection that you need for long hours on your feet.

Soft leather uppers with a roomy reinforced toe box for ample wiggle room that can also accommodate hammertoes and bunions.

A removable leather lined dual density PU footbed with memory foam for the best arch support and cushioning.

The anti-fatigue rocker bottom sole absorbs shock and returns energy to the feet.

The PU midsole with slip resistant outsole made from rubber will keep you firmly on your feet on wet, dry or oily surface areas.

Available in a wide variety of colors and designs.

---
4
Running and Walking Shoe for Achilles Tendinitis
For walking and running the Asics Gel Cumulus 18 provides the best support for your Achilles Tendon along with many other great comfort features.

Constructed with Refined open mesh and supportive sewn and seamless overlays for comfort and durability.

A ComforDry odor is controlling sock liner to keep your feet dry and fresh all day.

FluidRide midsole cushioning that provides bounce back and excellent support.

The forefoot and heel gel cushioning systems absorb shock and provide cushioned comfort.

Guidance line flex grooves and a gait-enhancing impact guidance system for better motion.

A durable rubber outsole is providing exceptional traction.

Available in different color designs.

---
5
Achilles Tendon Stability Sandal
A lightweight and durable sandal for the outdoors, the ECCO Yucatan provides excellent support and comfort.

Sturdy Nubuck uppers for comfort and durability.

A lightweigh stability sandal created to improve support.

A stretch-fit material lining that keeps your feet dry and comfortable.

A durable rubber outsole that provides excellent grip and traction particularly on outdoor terrain.

A great outdoor sandal.

---
What is a Good Shoe for the Achilles Tendon in Short
The main characteristics of a good shoe for your Achilles Tendon to keep in mind is a shoe that offers motion control and the heel height. Stay clear of high and flat heels and opt for a slightly elevated heel with good heel support.
Heel support is key when it comes to the Achilles Tendon. Whether you have and injured or damaged Achilles Tendon or not, the above-listed shoes will provide you with the maximum support and comfort to aid in the recovery or protection of your Achilles Tendon.
A running shoe that fits well is the right size and width as well as providing the correct type of support for your arch type and heel will make an enormous difference to your Achilles Tendons.
Shoes that are old and worn out as well as ill-fitting should not be worn as they can do much damage to your feet and Achilles Tendon.
Good arch support is advantageous for any foot type or arch type and can either be built into the shoe, or an insole can be used.
A shoe that bends at the ball of the foot where your foot bends naturally when you walk or run will provide the correct natural support, unlike a shoe that bends in other areas which can damage your Achilles' tendons.
Slight cushioning in the heel of a shoe will protect your Achilles Tendon and also provide relief from conditions such as Plantar Fasciitis. Also, make sure that the height of the heel in a running shoe is only slightly elevated and not too high or completely flat.
Cushioning is too soft if the heel sinks lower than the front of the foot. Too little-cushioning overly strains and stretches the Achilles tendon. The heel of most running shoes is slightly cushioned, which is fine.
---
---