Diabetes is a condition that is suffered by millions of people all over the world; diabetes is a lifelong condition that can unfortunately not be cured. Many people have diabetes and do not know it yet. There are two types of diabetes, diabetes type one for which you will need to take an insulin supplement daily, and diabetes type two which is less severe and no insulin is needed.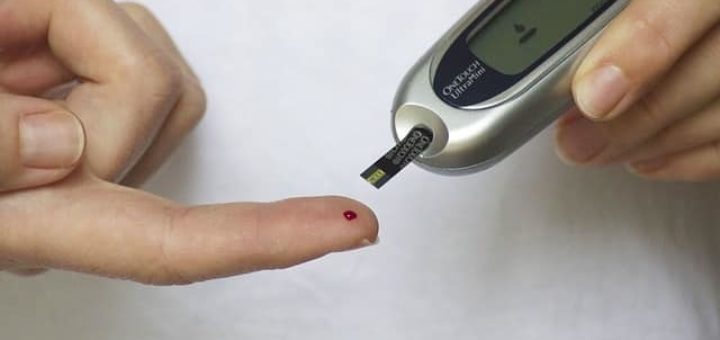 Index Table for the Best Diabetic Shoes
What Exactly is Diabetes
Diabetes occurs when the amount of glucose in your blood becomes too high because your body is not processing it adequately. This happens because your pancreas does not produce adequate levels of insulin which help glucose to enter the cells in your body, or the insulin that is produced is not functioning correctly, this is called insulin resistance. Insulin is a hormone generated by the pancreas which allows glucose to enter the body's cells where it is then used as fuel for energy. Glucose is basically sugar produced by the liver from carbohydrates that are ingested.
How does Diabetes Affect your Feet and Walking
Diabetes can cause quite severe nerve damage in your body. Nerves that are damaged can stop sending signals to your brain or send the wrong signals. This, in turn, affects your feet because nerve damages can cause them to become numb so that you do not feel any pain, heat or cold. Feet that have no feeling can become injured or damaged because you will not feel and ill-fitting shoe, blister or even a pebble in your shoe.
Diabetes can also cause poor blood flow meaning that not enough blood will flow to your feet and legs. Poor blood flow can slow down and even completely stop healing when you have an infection or injury. Infections that do not heal can result in gangrene which in turn can end up in the loss of a limb or in the case of your feet a toe.
The Nerve damage caused by diabetes can change your foot's shape because the damaged nerves cannot send messages to your foot muscles about movement. Eventually, your foot muscles become weak and completely imbalanced causing bones and toes to shift.
Nerve damage can also cause issues with the joints and soft tissues of your feet; this is called Charcot's foot.
When you have no feeling in your feet, you will keep on walking even if your feet are being hurt which can lead to issues such as bunions, hammertoes, and many other foot conditions.
Charactaristics of a Good Shoe for Diabetics
The main characteristics of a good shoe for a diabetic is that it is made from very soft leather or synthetic materials, it has a deep toe box that is wider and rounder to accommodate conditions such as hammertoes and bunions. In some cases where there are severe circulation or sensation issues and significant deformities, a podiatrist will have to prescribe therapeutic footwear and inserts. Some patients may require "Depth" shoes with custom molded inserts that help to redistribute pressure on the foot.
Top Shoes for Diabetics
Here are a few of the best rated and reviewed shoes for people who suffer from Diabetes;
1
The Drew Dora is a lightweight and flexible sandal that is perfect for anyone suffering from diabetes. The Velcro straps allow you to adjust this shoe to give you the most comfortable fit.
Soft leather uppers with three adjustable hooks and loop strap for a customized fit.

The removable cork footbed with memory foam is comfortable and allow you to use your own orthotics.

A shock absorbing EVA outsole that is flexible and adds support.

A lightweight and comfortable summer shoe.

Available in many fashionable colors to complement any outfit.

---
2
The Propet Mary Jane is a stunning shoe that is available in different colors to suit any preference. A comfortable and therapeutic shoe that is rated according to the Medicare/HCPCS code A5500 standards as a diabetic shoe.
The uppers are manufactured from soft, smooth leather with an adjustable hook and loop strap for a more customized fit.

The rubber sole offers excellent grip on many floor surfaces.

A round toe, excellent arch support, and a padded collar add to the comfort and support these shoes will offer.

The polyurethane unit sole aids in shock absorption and improves durability.

The internal heel counter offer even more support.

Available in a range of color designs.

---
3
The Grasshopper Stretch Plus is a flexible, crisp and slim fitting pair of sneakers that are great for everyday wear. This sneaker will keep you on the go even if you do suffer from diabetic symptoms.
Low Profile faux leather and mesh uppers for a lightweight and breathable shoe.

A round toe to accommodate any foot conditions.

The stretch fabric design and adjustable hook and loop instep straps allow for a perfect and comfortable fit.

The padded collar and mesh tongue ensure a secure and comfortable fit

Textile lining and cushioning for breathable and cushioned support.

A Removable Purefit insole for more comfort and support.

The Flexible rubber midsole ensures easy movement.

A durable, rubber outsole for excellent traction.

The Velcro close straps make these sneakers very easy to wear.

Available in black and white faux leather.

---
4
This is a great walking shoe that fits and feels more like a running shoe. The Brooks Addiction Walker is a casual every day walking shoe that is durable and comfortable with all the required features for those who have foot symptoms caused by diabetes.
A durable and slip resistant outsole.

Soft full grain leather uppers for a comfortable feel.

Rear and Forefoot Hydroflow for cushioning and shock absorption.

The MOGO midsole gives superb cushioning and reduces shock felt by your feet and lower limbs.

A PDRB triple density post on the medial side of the shoe for more stability.

The S-257 Cushsole is a durable and energy efficient midsole compound that is used as an onboard insole.

Available in neutral and natural black, white and bone colors.

---
5
A versatile and comfortable boot that can be worn casually, for work and many other outdoor adventures and trails. The Propet Ridgewalker is a warm and waterproof boot for the adventurous women.
A soft and breathable suede and mesh upper.

A high-traction rubber sole for good grip on slippery surfaces, cushioning and durability.

Full waterproof bootie construction.

Comfortable padded tongue and collar.

The molded counter and rubber toe bumper ensures added protection and durability.

An EVA midsole for comfort and support.

---
Diabetes should no longer damper your stride, for easy walking, running and standing without the worry of injury or unnoticed discomfort you can try any one of the above-listed shoes.
---
---