People with high arches tend to under pronate rather than over pronate as with lower arches and therefore need a neutral and lightly cushioned running shoe which encourages the foot's natural motion.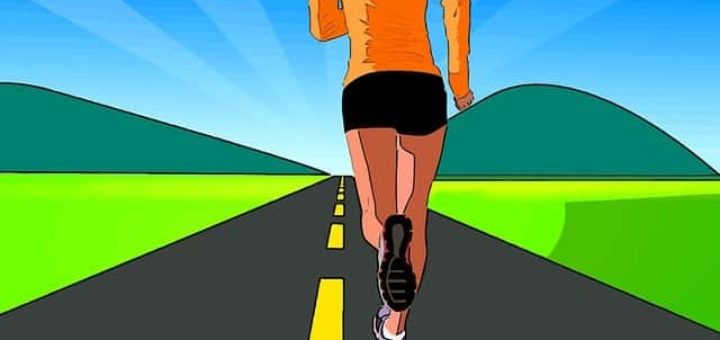 Comparison Table for Running Shoes for High Arches
High Arches and Injuries
If you have high arches or arches that are stiff, you may be more susceptible to injuries of the bone on the outside of your feet ankles or legs opposed to people with flat arches who tend to sustain soft tissue injuries on the inside of their lower body.
What exactly is a Cavus Foot, or High Arched Foot, you can read about it in, Foot Health facts.
How do High Arches Affect You
The most common issue with high arches is that a high-arched foot also called a Cavus foot provides very little shock absorption, so there are much more impact and stress on the foot, leg, ankle, and knee. Deformities such as Hammertoe, Claw Toes, and Mallet's toes are more likely to occur in high-arched runners; these deformities may lead to a condition called sub-metatarsal bursitis that can cause pain during activity.
A Cavus or High-Arched Foot may also suffer from Plantar Fasciitis which is a pain in the heel area because of inflamed Plantar Fascia tendons. There are also many different and chronic Achilles tendon conditions and issues associated with high arches or Cavus feet because the higher inclination of your heel bone can cause trauma to the Achilles' tendon with every step that you take. A Heel Spur may also develop at the attachment of your Achilles Tendon.
Almost all your muscles that course down to the lower limbs are subjected to an increase in pressure because they have to overcompensate for the loss of adaptability and shock absorption which is created by the high-arched foot.
Benefits of a High Arch
Although there are many Cons to having a high-arched foot, there are also a few small benefits. A high arched foot is much faster and more powerful than a low or neutral arched foot. This foot type works very well for sprinters, jumpers, and athletes in sports where the sudden change of direction is required. A tennis player or basketball player that needs to move fast and change direction quickly will benefit much more from a high-arched foot. The high-arched foot type is also attached to many record holders of the 5K road races.
Running Shoes for High Arches
You must take much care to choose the appropriate shoes for high arches mainly running shoes as these shoes need to protect not only your feet but also your lower limbs against injury and damage. A good running shoe for high arches does not just need to provide exceptional shock absorption and excellent cushioning, but it also needs to limit pronation to prevent your ankles from twisting.
A high arch runner faces the same issue as a low arched runner when it comes to shock absorption, their feet lack the natural ability to absorb shock, and therefore a shoe that compensates for this is required. High-arched runners also tend to supinate or under pronate therefore a running shoe that is more neutral and does not have too much stability control is most advisable.
What Type of Running Shoe is the Best for a High Arch
Individuals who have a high arched foot have the tendency of the foot rolling outwards slightly when walking or running. A high arch foot type is usually very rigid and tight which results in the foot not being able to absorb shock adequately or correctly. With a lack of shock absorption many complications in the feet, lower limbs, and Achilles tendons can occur. With running and impact activities there will be more excessive strain on the joints and muscles as well in a person with a high arch.
Therefore the main aspect to look for in the best running shoe for a high arch is a shoe that provides the maximum amount of shock absorption. Features such as ample cushioning, arch supported a thick shock absorbent outsole and curved last in a running shoe will provide the necessary support and comfort. With a high arched foot, one should rather avoid stability shoes and devices and opt for neutrally cushioned shoes that allow for more natural pronation rather than trying to control pronation. Shoes that provide good shock absorption also fall under the category of the Best Running Shoes for Knee Pain, as with knee pain you want to eliminate impact and strain as much as possible.
There are many running shoes available today that cater specifically for the high arched foot and provide the right cushioning and shock absorption, here are a few excellent features to consider in a running shoe for high arches;
A Running Shoe for Supination will also be beneficial to most people who have high arches, as they tend to Supinate.
Features of a Good Running Shoe for High Arches
Neutral cushioning to absorb shock.
A softer and more flexible midsole that gives cushioned support.
A curved last is also one of the best features for high arches.
You can also look at Motion Control Running Shoes as an alterative to stability shoes for high arches.
The Best Available Running Shoes for High Arches
Here are some of the top choices of running shoes that will provide the best support and comfort for high arches;
1
Lace into the Brooks Glycerin 14 for the experience of a lifetime with all the support and comfort features aimed at a high-arched foot type.

The Brooks Glycerin 14 falls in the minimalist shoe category and provides reliable cushioning and support for high-Arched runners.

The adjustable saddle construction allows for a more snug and comfortable fit.

A soft blown rubber forefoot gives lightweight cushioning and grip, and the rubber outsole improves traction capabilities.

The 3D fit overlays on the uppers provide more structural support and create a lightweight effect.

A full-length Super DNA midsole provides excellent shock absorption and energy return for comfort and support.

The mesh uppers are lightweight and breathable.

This shoe is available in different color options.

---
2
Running Shoe for High Arches
The Nike Air Zoom Pegasus 33 is known for its legendary performance and premium technology in creating the cushioned and shock absorbent classic running shoe.

The lightweight and durable mesh uppers of the Nike Air Zoom Pegasus 33 will ensure an easy running experience with cool and dry comfort.

A durable rubber sole is used to improve grip and traction.

The cushioned midsole of the Pegasus 33 provides plush comfort and supportive shock absorption.

The Nike Zoom Air units enhance deflection impact and further cushions the foot giving the feeling of running on air.

The Nike Airr Zoom Pegasus 33 is available in many vibrant colors.

---
3
Neutral and High Arch Trail Running Shoe
The Asics Gel Venture 5 is a Trail running shoe for the neutral runner with high arches that needs that extra cushioning and traction.

The uppers of the Asics gel venture five is manufactured from lightweight and breathable mesh with brightly colored overlays.

The Gel cushioning systems do provide not only the ultimate comfort and support but also exceptional shock absorption.

A removable sock liner allows you the option of using your own orthotics.

The trail-specific outsole provides multi-surface traction and is made from high-abrasion rubber for improved durability.

---
4
Stability Running Shoe for High Arches
A light stability running shoe, the Saucony Guide 9 has Everun top-sole construction making it perfect as an everyday trainer and running shoes.

Manufactured from breathable fabric and synthetic materials with a durable Tri-Flex outsole for flexible traction and grip.

The dual-density SSL EVA midsole provides superior cushioning and shock absorption for great comfort and support.

The SRC landing shoe attenuates impact and protects your knees, ankles, and feet against pressure.

The Saucony Guide 9 is available in different colors to choose from.

---
5
Arch Supporting Running Shoes
The Asics Gel Kinsei 5 is a podiatrist recommended running shoe that carries the APMA seal of approval. This running shoe will provide you with the support and comfort of an orthopedic shoe as well as the performance of a running shoe.

The Asics FluidRide technology in the midsole gives a combination of bounce back and cushioning to spread out weight and pressure evenly.

The Gel technology provides great shock absorption capabilities and the comfortable and breathable uppers ensure a snug and custom fit.

Two layers of memory foam lines the collar molding to your heel for a comfortable and custom fit.

A ComfortDry sock liner with antimicrobial properties keeps your feet dry and free from odor.

The AHAR (Asics High Abrasion Rubber) is placed in all the critical areas of the shoe for improved durability.

An exoskeletal heel counter improves support and creates a proper fitting environment for the heel to prevent ankle twisting.

The Asics Kinsei 5 takes the impact guidance system to the highest level by giving you the best degree of shock attenuation and excellent stability.

---
In Conclusion
Runners with higher arches have and increased risk of suffering stress fractures and small cracks in the bones of their feet and lower limbs, therefore, it is vital that the correct footwear is worn. Most neutral running shoes are perfect fro runners with high arches because there are designed with cushioning in mind rather than stability, they are also softer and more flexible.
---
---