Running is one of those sports activities that requires quite a lot of movement from your feet as well as exertion from the leg muscles. When you have flat feet, you may experience some pain and discomfort when running; you will also need to be added support to prevent injuries and damage caused by strain and impact.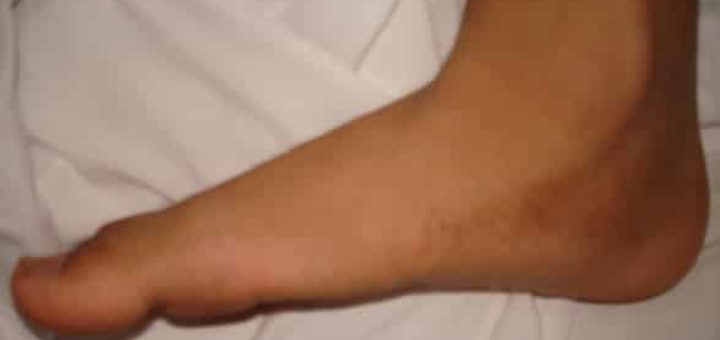 Comparison Table for Running Shoes for Flat Feet
What Are Flat Feet
Flat feet are fallen arches occur when the arches of your foot collapse and the entire sole of your foot comes into complete or near-complete contact with the floor surface.
The arch of the foot provides an elastic connection between your forefoot and rearfoot that protects you against the majority of the forces that is incurred on your legs during weight bearing of the foot.
When this arch collapses or becomes stretched and worn out you end up with what we call a flat foot.
How Does Running Affect Flat Feet
Issues that arise from having flat feet has more to do with overpronation which is the excessive inward rolling of the feet, than the flat feet themselves. you can also consider the article best Running Shoes for Overpronation if you have flat feet.
When you overpronate, your ankle joints are extended which causes the bones in your lower legs and upper legs to rotate inwards placing stress that can cause pain in your ankles lower limbs, hips and knees. Runners who overpronate are much more susceptible to conditions such as shin splints, back problems and tendonitis in the knees. a common condition suffered by many who have flat feet is Plantar Fasciitis, the article best Running Shoes for Plantar Fasciitis will give some insight to this.
How to Treat Flat Feet
Flat Feet or fallen arches is a condition that can be genetic or caused by being overweight and is not yet treated medically.
Using orthotic braces or insoles are the two most effective ways of treating the symptoms of Flat Feet. Supportive stability and motion control footwear are also used to correct the adverse effects of this condition and to prevent over pronation. Some good shoes to take a look at for fallen arches are in the article, best Shoes for Fallen Arches.
The Best Shoe Types for Flat Feet
As an estimate of 20% of the population suffers from flat feet, it is necessary for those individuals in the shoe manufacturing business to also cater for this target audience. Shoes that will provide support and comfort for everyday routine is critical when you have flat feet.
Because the arch of the foot in a flat foot is either very low or completely collapsed arch support which mimics the standard foot curve is required. A shoe with a raised or arch supportive insole or various medical orthotic supports should do the trick.
As with running shoe a Stability Control shoe with a foam lining at the instep provides ample cushioning for a low or flat arch as well as a more comfortable fit.
A Motion Control shoe is normally advised for people with flat feet that tend to over pronate profusely. The support that a Motion Control shoe provides along the sides of the arches is also ideal for comfortable walks and runs.
It is well advised always to make sure that the shoe fits comfortably and snugly.
There are many features to consider when choosing a running shoe that will provide the best comfort and support for a flat foot;
Features to Look at When Choosing a Running Shoe for Flat Feet
The outsole of the shoe is flexible in the toe area and firmer in the midsection and arch.
A rigid heel counter supporting the heel bone.
A wide enough toe box as flat feet are typically wider than normal or high arched feet.
Motion control and stability are the two most important factors for flat feet.
The Top Rated Running Shoes for Flat Feet
Running with Flat Feet should no longer cause you pain or discomfort when you choose one of these running shoes for Flat feet;
1
Running Shoe for Low Arches and Flat Feet
The Brookes Adrenaline GTS 16 helps to prevent over pronation and provides exceptional stability, support and motion control for flat feet.

The uppers are made from breathable mesh that keeps your feet dry and cool.

The durable rubber sole ensures good traction and grip along with providing some shock absorption.

An extended Crash pad ensures perfect heel-to-toe transitioning and controls motion to improve over pronation.

The element linings in the interior wick away moisture keeping feet cool and dry.

The Omega Flex Grooves provide more natural forefoot movement and improved fluidity.

---
2
Stability Running Shoe for Flat feet
Balancing cushioning and stability the Asics GT 2000 is a comfortable and supportive running shoe that is most suitable for mild to over pronators.

The Asics GT 2000 features the well known Trusstic system to enhance gait efficiency and the rearfoot and forefoot gel cushioning systems to provide cushioned support and shock absorbency.

The uppers consist of breathable mesh material with a cushioned tongue and collar for a more comfortable fit.

The Duomax system provides excellent support and stability.

Finished of with a rubber sole the Asics GT 2000 will also provide exceptional grip and durability.

---
3
Wide Width Running Shoe for Flat Feet
A perfect running shoe for flat feet the Brooks Ariel and Beast accommodates wider feet and provides excellent stability and motion control along with cushioned comfort for a fantastic running experience.

Comfortable and breathable mesh uppers and a sock liner that wicks away moisture and keeps the feet cool, fresh and dry.

The BIOMOGO DNA Midsole provides cushioned comfort and stability.

A Diagonal Rollbar delivers maximum control for the most natural motion and movement.

A segmented crash pad gives you smoother heel-to-toe transitioning while the Omega Flex grooves provide forefoot fluidity.

An abrasion resistant HPR Plus rubber outsole provides durability in all the high wear areas.

---
4
Motion Control Running Shoe for Flat feet
The Asics Gel Foundation 12 is a running shoe that provides enough forefoot space to accommodate orthotics and also combines its own technology to provide the best support for people with flat feet or lower arches.

The rearfoot and forefoot gel cushioning systems along with the SPEVA midsole provide exceptional shock absorption and bounce back while enhancing movement.

The Duomax system provides better stability and support to reduce weight and increase platform support.

An enhanced Trusstic system and vertical flex grooves improve the overall gait efficiency.

The well constructed seamless uppers with moisture wicking breathable liner keep your feet dry and comfortable.

---
5
Running Shoe for Flat Feet
The Nike Lunar Glide 7 is a comfortable and supportive shoe that will provide just the right amount of stability and cushion for flat feet or lower arches.

A lightweight and breathable shoe the Lunar Glide is made from Flyknit material and structured with Flywire cables for a comfortable and stable fit.

The plush Lunar foam provides excellent shock absorption and supportive cushioning.

A durable rubber outsole with excellent grip capabilities.

The Lunar Glide 7 features a modern and sleek design available in many different colors options.
---
The Good News for Runners with Flat Feet
Running with flat feet can be quite frustrating, and many runners feel pain or discomfort. Fortunately, this no longer has to be endured. With the proper running shoes, you can alleviate almost all the symptoms that accompany flat feet and enjoy a pain-free and comfortable run. The most important aspects to keep in mind when selecting a running shoe is that flat footed runners usually overpronate. Therefore you cannot go wrong with a stability shoe that provides some motion control and light cushioning for shock absorption. The listed running shoes are all exceptional shoes that have characteristics that aim specifically at accommodating flat footed runners as well as neutral and over pronation. Wearing the correct shoes will not only relieve pain and discomfort but will also help to prevent further damage and injuries and keep your feet and lower limbs healthy as well as pain-free.
---
---