Many women are trying new things that seemed to be taboo for women back in the day. Hiking is one of those adventurous hobbies that only used to be for the men. Today women are enjoying much different and some dangerous outdoor recreational activities such as hiking, mountaineering and much more. Hiking is not only an excellent way to enjoy nature, but it also teaches you to overcome your internal doubts and trains your mind to reach a goal despite the challenging trails, blisters, and exhaustion. Hiking can be quite an empowering experience especially for women who are seen as the less capable and more fragile gender.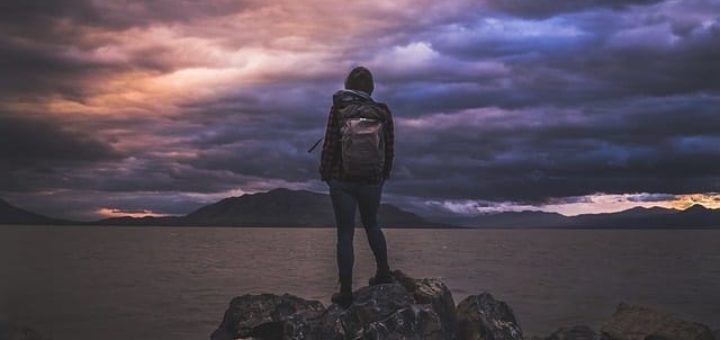 Index Table for Women's Hiking Shoes
The Importance of the Right Hiking Shoes
Hiking footwear is the most important piece of hiking gear that you will need, so choose wisely and invest well in a good pair of hiking shoes. A hiking shoe forms the contact point between you and the trail you are going to be hiking on so it is essential for your comfort, protection and the full enjoyment of the experience to have footwear that matches your hiking goals.
Different Types of Hiking Shoes
There are different types of hiking shoes each meant for a specific purpose or hiking goal;
Trail Running Shoes are hiking shoes that have been designed for running on a variety of terrains including dirt trails and uneven surfaces. They are not exactly a hiking shoe but many who enjoy a few short day hikes on easier terrain opt for these lightweight and breathable shoes.
Hiking Shoes are a happy medium between a lightweight and breathable trail running shoe and a durable, and supportive hiking boot. Hiking shoes are suitable for short and long distance hiking and backpacking in easy to moderate terrains.
Hiking Boots are characterized by their more durable construction, rubber soles and their height which is just above the ankle or longer.
Most hiking boots are heavy because of their sturdy construction, but there are many much lighter models available today. Hiking boots are suitable for hiking or backpacking long and short distance on rough terrain and in any weather condition.
Mountaneering Boots are suited best for higher alpine environments, winter hiking and also general mountaineering. They are constructed with full shanks and very stiff soles and are usually well insulated for snow and extreme cold conditions.
Approach Shoes are similar to hiking and trail running shoes with the exception of a sticky rubber sole designed specifically for rock climbing, hiking on rocky off-trail surfaces and scaling rocky peaks.
Key Features of a Good Hiking Shoe
A good hiking shoe, in general, should have a durable and sturdy construction. Weight will differ, but it is better to opt for a more lightweight hiking shoe especially if you are hiking a long distance. Water resistance, breathable and waterproof mesh liners as well as unique lacing systems are all great qualities in a hiking shoe. Some comfort technologies can substantially reduce foot fatigue, injuries and give good support. The last and most important part is a durable outsole that offers good grip on different surfaces.
The Top Women's Hiking Shoes
We have researched and listed the top rated hiking shoe models for each of the different types of hiking shoes;
1
Manufactured from breathable textile and synthetic materials.

The rubber sole offers 3D grip and traction on uneven and tough surfaces.

A padded collar for a more comfortable fit.

The quick lacing system and lace pocket ensure and easy on and off.

The molded EVA midsole gives you enhanced cushioning for trail environments.

A Sensiit securely wraps around your foot.

The Sensiflex technology ensures a better and more snug fit.

Available in different colors.

---
2
The uppers are made from breathable leather and mesh materials.

A Vibram outsole for better grip and traction on different surfaces.

A low hiking boot that has breathable mesh panels with bellows tongue that will lock out moisture and debris.

The shoe has been treated with FRESH odor treatment to keep your feet fresh and odor free.

An Omnifit lacing system for a more customized fit.

The Ortholite anatomical footbed ensures more comfort and support.

A mesh lining that wicks away moisture.

Available in a variety of colorful designs.

---
3
The uppers are made from high-quality Suede material.

A Vibram outsole for better traction on uneven surfaces.

The ErgoFit system gives Omni-flex progressive flex which allows natural motion and the best support.

A Rear randing locks your heel securely so that you can climb with confidence.

The advanced midsole systame provides the highest level of shock absorption and improves sensitivity.

A very lightweight and durable shoe.

Color variety available.

---
4
A mid cut height that increases ankle support.

The ESS Torsional shank provides better stability on uneven terrain.

The rubber outsole has 4mm lugs for better traction.

The uppers are made from the finest quality leather.

A breathable waterproof membrane and protective toe cap.

The rear pull on loop ensures easy on and off.

The EVA dual density foam bed is comfortable and removable.

A compression molded EVA midsole for added support.

---
5
The uppers are made from breathable synthetic materials.

A Vibram Ibex outsole for excellent grip and traction on tough terrain.

A dual-density EVA foam footbed for comfort and support.

A durable and comfortable molded EVA midsole.

Available in three different colors.

---
7
This shoe reduces strain on your feet knees and ankles and absorbs shock on impact.

A Slip resistant, Multi-Sport TC5+, Vibram outsole for exceptional grip and traction.

The M-select DRY technology will keep moisture out and stay breathable.

Not just a great shoe for hiking but also the Best Travelling Shoe for Women.

---
From the above selection, you have a top pick for every type of hiking boot and shoe. Your choice of hiking shoe will depend on your hiking preference and terrain. All of the above selections have the best technologies and are constructed from the highest quality materials to give you a shoe that will offer excellent performance.
---
Please rate this article:
---
---