Cross training has become a very popular exercise routine among many men and women today.
Cross training entails performing a variety of different exercises to enhance fitness and strength.
There are many brands and ranges of cross trainers available each with their own unique characteristics some performing better in certain types of activities than others.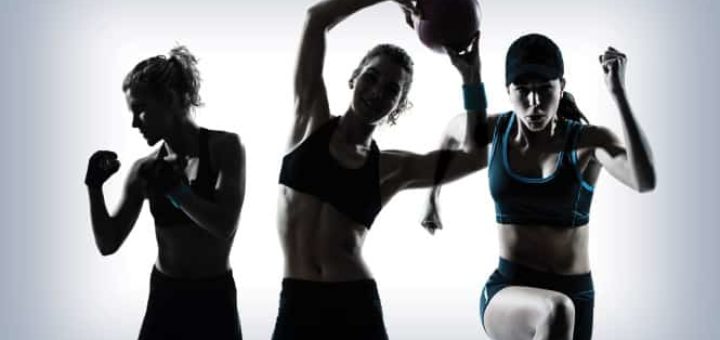 ---
What Exactly is Cross Training
Cross training is a variety of exercise routines and sports routines consisting of long distance running and walking on different surfaces, weight and cardio exercises, swimming and many others.
Different types of equipment and clothing may be needed for the various types of training activities to give you maximum performance outcomes.
Because you are going to be doing many different activities on your feet as well as walking and running on a variety of surfaces a sports training shoe is needed that will accommodate all these activities as well as your personal requirements.
A Cross trainer is a very versatile training shoe that can be used for all training and sports activities as well as on all of the surfaces that you are going to be training on.
A Cross trainer will provide you with the necessary support and stability as well as durability and comfort to sustain maximum performance throughout your entire training session.
---
Benefits of Cross Training
Cross training is a highly effective and versatile exercising routine that has many health and fitness benefits;
Injury Prevention
Overuse injuries are the main form of injuries suffered by many runners; overuse injuries can be prevented and prevented from returning.
These injuries can be caused by inadequate recovery from one run to the next, biomechanical irregularities such as overpronation, muscular imbalances caused by running and improper, ill-fitting or worn out footwear.
If you are a beginner runner who lacks strength and flexibility endurance, cross training will greatly benefit yours.
Cross Training puts less strain on your ankles knees and lowers back because they are not under the repetitive strain of the impacts from running. Therefore walking, elliptical machines and other low impact condition tools can be used to condition and strengthen your muscles without beating up your vulnerable joints, muscles, and connective tissues.
With Cross training, you are gradually mix in some running as a beginner to reduce the amount of impact on your body, and as a veteran runner it will give you the much needed time off to heal from injuries and to prevent overuse injuries.
Rehabilitation
When you do develop an injury due to overuse or other causes, Cross training is the answer to staying in shape while correcting the injury and giving it time to heal.
By modifying your regular training program and using Cross fit exercise routines, you will not exacerbate the injury or prolong the recovery process, and you will still be able to maintain a specific level of fitness.
The best alternative exercises during a rehabilitation period are water running, elliptical training, cycling, and inline skating because they also simulate running in certain aspects without causing to much strain that can aggravate an injury.
After a healing period, you can gradually return to your normal exercising or run routines.
Greater Fitness
Cross Training is a very reliable form of exercise to improve your overall fitness and particularly the means to become a faster runner.
Cross training enhances your efficiency, increases strength in your muscles and reduces fatigue time allowing you to perform longer and with better results.
In the end, you will have more strength and power, be able to take on greater training volumes without any additional breakdowns which boost your overall fitness.
Active Recovery
Every athlete and trainer need a period of rest and recovery and periods of outright rest are essential, but active recovery workouts may provide you with better fitness results in the end.
A light workout routine will accelerate your recovery whereas outright rest may increase your body's overall need for recovery.
Enhanced Motivation
It does not matter how much passion you have for running or any other sports or exercise activity, after a while these routines may become tedious and boring.
We as humans are stimulated by variety, and cross-training is an exercise routine of variety that might be just what you need to curb your enthusiasm.
Anything that you can do to increase your motivation for training will make the training more enjoyable and your results more acceptable.
Enjoying Other Sports
Endurance is a capacity that is highly transferable. Having a strong heart and good lugs will serve you just as well in the running as in swimming, cycling, skating and many other sports. Cross training can be used to improve your endurance and fitness that may benefit you in other sports or activities.
Pregnancy Fitness
In the past exercising during and soon after pregnancy was considered dangerous, but today these notions based on presumption has passed away.
Cross training is an effective method of exercising to help pregnant athletes and gym fanatics keep fit and healthy.
High-intensity running and training are not suitable for pregnant women but substituting it with non-impact endurance activities can have great results as well.
---
Preventing Injuries When Cross Training
A few tips on injury prevention;
Know your Limits and when to stop or slow down.

Have an action plan and progress gradually.

Listen to your body and pay attention to pain and the root of it.

For injuries and sore muscles use the RICE method, rest, ice, compression, and elevation.

For running use a level surface.

Do stretching beforehand.

Make sure your footwear fits well and is appropriate for your foot type and pronation type.

---
Features of a Good Cross Training Shoe
When it comes to buying the right cross training shoes for women, there are quite a few important points that must be kept in mind.
Before choosing a shoe, you need to know exactly what types of training activities you are going to be performing, on what surfaces and if you have any special support or comfort needs for a foot condition or ailment.
With all of this in mind, you can look for a suitable shoe with the following general characteristics;
A durable sole that will offer you good grip and traction on different surfaces.

Good shock absorption technology and materials because you are going to be doing quite a bit of walking and running

The shoe must be breathable, and a moisture wicking agent will also be a great advantage.

The durability of the overall shoe for tough wearing.

Support and comfort systems such as EVA midsole or added cushioning.

A good fit, you will want a snug fit that is not so tight that it squeezes your feet and not so loose that it can cause chafing and blisters.

---
Reviews: Top Cross Training Shoes for Women
We have done a bit of research and listed a few of the best options of Cross training shoes for women available today that have most of the required characteristics and features for a comfortable and durable training shoe;
1
The New Balance Cross Training Shoe is an excellent choice for a versatile and breathable cross training shoe that will offer you the maximum amount of comfort and support.
Fabric and synthetic mesh uppers for breathability.

The visible forefoot flex grooves will give you better grip and traction.

An 8mm heel to toe drop for better stability.

A comfortable and shock absorbing CUSH midsole.

SBS visual tech heel crash pad to reduce impact.

A comfort inserts with a cushioned heel pillow to reduce stress on your heels and ankles.

Available in different colors.

---
2
The Reebok Crossfit Nano 8.0 is a durable and supportive Cross Training shoe with an anatomical design that hugs your foot.
The uppers are manufactured from extremely durable Kevlar material with breathable textile providing the ultimate in support and protection.

The newly engineered shape fits your foot with an even better anatomical design and a contoured heel counter for the ultimate support and comfort.

A NanoShell midsole made from thermoplastic polyurethane provides support during lateral movements and heavy lifting as well as a soft contact for the foot and shock absorption.

A durable synthetic sole provides ample traction capabilities.

The Reebok Nano 5.0 is available in many colors to choose from.

---
3
Lightweight Cross Training Shoe
The Puma Cell is a fashionable and stylish cross trainer that can be worn for any activity; it is breathable and lightweight with all the required comfort features for cross training.
The uppers are made from Knit Mesh synthetic and textile materials for a breathable and lightweight shoe.

A rubber sole for good grip and traction.

I have added cushioning for support and comfort.

A snug comfortable fit.

Available in blue and black and pink color designs.

---
4
A fashionable and trendy looking cross training shoe that will have you performing with confidence.
The Ryka Influence 2.5, and Asics Gel Craze TR 4 for men are the latest in it's range with some exceptional comfort and support features.
In The Ryka we have;

Breathable and lightweight textile and synthetic uppers.

An ergonomic rubber outsole that offers excellent traction and grip.

A Re-Zorb cushioning system for superior shock absorption.

The Dual Foam sole gives added cushioning at all the key pressure points in the heel and forefoot reducing impact and pressure.

An ergonomically designed sole that allows for more natural movement.

In the Asics we have
A Solyte midsole with EVA and SPEVA, and rearfoot Gel cushioning for impact absorption.

The AHAR rubber outsole offers excellent traction.

Soft and flexible uppers construction with synthetic materials and breathable mesh.

---
5
Shock Absorbing Cross Trainer
The Skechers Skech Air is a well-cushioned training shoe that offers exceptional support and shock absorbency. Available in many fashionable colors and designs it is not only a good choice for a cross trainer but also as casual everyday wear comfort shoe.
The mesh uppers are breathable and lightweight.

A non-marking rubber outsole with translucent Skech-Air cushioning pods to reduce shock on impact and give you a more cushioned feel.

Pull-on loops at the heel for easy on and off.

A cushioned memory foam footbed for added comfort and support.

Available in a variety of color designs.

---
6
The Asics Gel 195-TR is an excellent cross trainer for any surface area. This Cross trainer provides superb shock absorbency for high impact sports as well as good grip and traction with a non-marking outsole.
The uppers are manufactured from breathable synthetic materials with a padded tongue and collar for a comfortable fit.

DuoMax dual density comfort technology.

The non-marking AHAR rubber outsole offers excellent grip and traction on different surfaces.

A stitch reinforced toe bumper and lace-up vamp.

SPEVA foam cushioning for added support and shock absorption.

Available in wider sizes.

---
7
The INOV-8 Cross Trainer is breathable and cushioned Cross training shoe that is ideal for advanced runners with strong feet and calves.
Durable and well-constructed uppers with a breathable fabric lining to keep your feet dry and comfortable.

A cushioned midsole provides responsive underfoot sensitivity and comfort.

The Met-Cradle webbing ensures better forefoot security while still allowing for natural movement.

A reinforced medial and upper section deliver heightened protection and durability for rope climbing.

A durable and high traction outsole that is perfect for runners.

---
8
Flexible Cross Training Shoe
For improved stability and flexibility for support and multi-directional movement, the Nike Flex Supreme TR 4 will enhance your performance while ensuring exceptional comfort and support.
Durable and well-constructed mesh uppers that improve breathability giving you a dry and comfortable fit.

The free-floating midfoot strap wraps around the midsole and improves lockdown support for a more comfortable and secure fit.

The hexagonal flex grooves increase mobility and enhance your overall natural movement.

The Outriggers ensure lateral stability and allow for better multi-directional movement.

A durable rubber outsole for improved grip and performance.

---
9
Gel Padded Cross Training Shoes
For the best shock absorption and cushioned comfort, the Gel-DS is an ideal cross-training shoe.
A gel and foam cushioning system that absorbs shock from the rear foot and adds bounce back to forefoot.

The durable and high traction AHAR outsole has high abrasion rubber placed at all the critical areas.

EVA and SpEVA are used in the midsole for standard cushioning and impact absorption.

Mesh and synthetic breathable upper constriction.

Available in a variety of colors.

---
10
High Performance Comfortable Cross Trainer
The FuelCore from New Balance is a lightweight, comfortable and sleek looking cross trainer that offer high-performance results.
Enhanced rebound with the rapid rebound midsole.

Soft and flexible breathable mesh, and synthetic upper construction, with no-sew overlays.

NB fresh technology that controls moisture and odor.

A comfortable and cushioned removable insert.

Durable rubber outsole that ensures high traction.

---
These are the top rated cross training shoes for women that have received the best and most reviews.
You cannot go wrong with any one of these exceptional choices, each and every one of the listed cross trainers will give you all the support and comfort that you need with added durability and fashionable style.
Improve your performance with confidence and comfort by investing in a great pair of Cross-training Shoes today!
---
Index Table: The Best Ladies Cross Trainers
---