Flat Feet or
Fallen Arches
, in General, are not a cause for concern if there is no pain or complications. However when your feet start to ache or you feel pain in your ankles and lower legs, or if your feet feel stiff or number, have calluses, and possible lean together, you may need to consider proper Flat Fet footwear and orthotics.
This article, I am concentrating on a specific athletic shoe brand ASICS, which has some of the best features to accommodate flat feet.
Short on time? Here's a summary of the Best Shoes We Found:
---
What are Flat Feet and Their Complications

When you have flat feet it basically means that your arch is much lower than normal or entirely collapsed, which can cause pain and discomfort, amongst many other issues, particularly when walking, running, or standing for long periods of time.
There are a few cases where flat feet can be caused by injuries, overuse injuries, illness or even pregnancy. Although most cases are genetic, so you may be born with a lower arch than normal. Excessive weight gain can likewise cause your arches to collapse, resulting in a wider and flatter foot or feet.
Plantar Fasciitis is a common ailment associated with flat feet because your plantar Fasvua ligaments are very low curved or have no arch at all, which causes an excessive impact on these ligaments and uneven weight distribution.
Here are a few conditions associated with Flat Feet generally speaking;

Overpronation – Overpronation usually occurs in a flat foot, when your feet roll inward or downward excessively. Pronation is normal, but overpronation causes the foot to roll excessively towards the arch which can result in injuries.

Plantar Fasciitis and Heel Pain – Plantar Fasciitis is one of the most common conditions related to Flat Feet. Plantar Fasciitis occurs because of the excessive stretching of your Plantar Fascia ligaments causing pain and inflammation. Plantar Fasciitis can often lead to other conditions such as heel pain, heel spurs, and arch pain. Plantar Fasciitis is mostly a result of overpronation because of your arch collapse under excessive weight-bearing.


Excessive Shock on Impact – Excessive shock on impact can cause many conditions and pain such as Shin Splints and Plantar Fasciitis, which is caused by the lack of weight dispersion when you have flat feet.

Knee, Hip and Back Pain – As Flat feet, in turn, cause a lack of shock absorption, your body struggles to absorb the impact properly, which can lead to hip, back and knee pain.

Corns and Calluses – Corsn s and calluses can result from the excessive pressure to certain areas under the feet that are not supported properly when you have flat feet, because of uneven impact absorption and weight distribution.

Tendinitis – because the collapsed arches in many flat feet place more strain on your tendons and ligaments, your feet and ankles may not receive the support they require and therefore you can develop Tendinitis. Tendinitis, in turn, can cause smaller bones in your feet to collapse or even break during strenuous physical activities.

---
Shoe Characteristics for Flat Feet
To get the best fit, fit your shoes later during the day when your feet are more swollen. There are wide width and extra depth shoe options available for a wider foot, which can usually be the case in flat feet.

The trick with the fit in any shoe is that it should not be too tight to squeeze your feet, or so loose that it causes friction. An adjustable closure system or straps are always ideal.

Make sure you always fit your shoes with the socks that you usually wear.

The forefoot should be flexible with some wiggle space and toe room.

The insole should offer Low arch support and some cushioning.

Stability and motion control features are great requirements in a shoe for flat feet as you may overpronate.

Shock absorbency is likewise important so look for a thick rubber sole and heel, as well as a cushioned or EVA midsole.

---
Features of a Good Flat Feet Shoe from Asics
Wider width or extra depth options as well as a comfortable and roomy toe design.

Adjustable fit with flexible uppers.

Breathability and moisture-wicking materials.

Firm heel counter or cup for stability and motion control.

Contoured and cushioned footbed or insole.

EVA for cushioned midsole for shock absorbency.

Gel cushioned forefoot and heel.

Slip resistant durable Outsole.

---
Reviews: The Best Asics Models for Flat Feet
Below are listed some of the best ASICS shoe models that accommodate and support flat feet exceptionally well;
---
Top Pick
NO. 1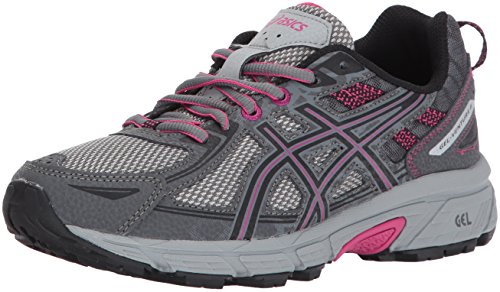 A very popular and highly shock-absorbent running shoe from Asics is the Gel Venture, I have chosen the latest no 6 in this range for its improved technologies and features.
Top Features:

Firstly this shoe model is available in plenty of colors and patterns for you to express yourself which is a plus point.

The uppers are synthetic with mesh insets for breathability and synthetic leather overlays for a structural fit.

There is rearfoot and forefoot GEL cushioning, to absorb shock.

The sockliner is removable allowing you the use of your own orthotic devices.

The outsole is made from durable AHAR rubber with a trail-specific tread for running outdoors and on rough terrain.

---
Runner Up
NO. 2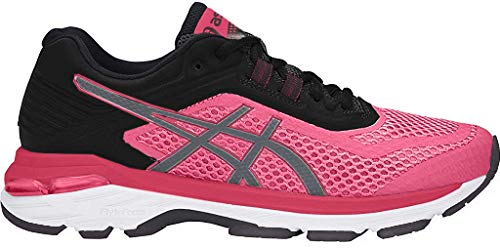 The Asics GT-2000 6 is one f the best options if you have flat feet and tend to overpronate, it has some superb stability and motion control features.
Top Features:

The uppers are comfortable, flexible and lightweight.

There is a Guidance Trusttic System to improve gait efficiency when walking or running.

The rearfoot and forefoot GEL cushioning ensure excellent impact absorption.

A comfortable insole and fluidride midsole.

The outsole offers durable and high-performance grip.

---
NO. 3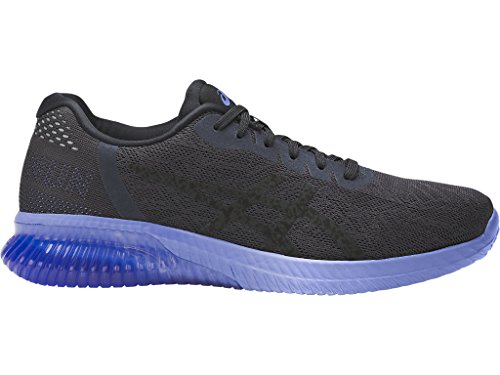 The Gel Kenun is a model not very well known yet it features some superb characteristics and technologies which I find are perfect for flat feet and Overpronation issues.
Top Features:

There are likewise a few color options available in this model to choose from.

The uppers are soft and flexible with a lightweight mesh and synthetic overlay design.

Inside is a comfortable and supportive, Ortholite footbed.

The interior linings offer superb moisture management and breathability.

A standard Asics EVA and SPEVA midsole, For enhanced cushioning and durable shock absorbency.

Rearfoot Gel protects your heels against impact and the rubber outsole offers excellent traction.

---
NO. 4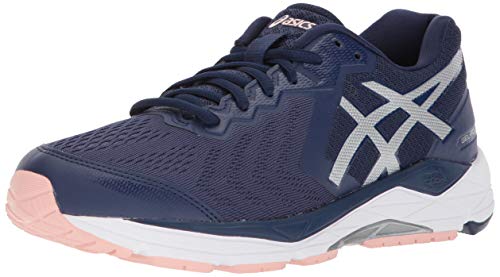 The Gel Foundation 13 from Asics is both a walking and running shoe with features that control overpronation and offer flat feet the support that they need.
Top Features:

Mesh and synthetic uppers that are breathable and very lightweight, offering a more flexible and adjustable fit.

Designed for moderate to excessive overpronators specifically offering excellent stability and motion control.

A Trusstic Guidance system and cushioned comfortable ComforDry sockliner.

The DuraSponge Oustole ensures excellent cushioning and shock absorption.

---
NO. 5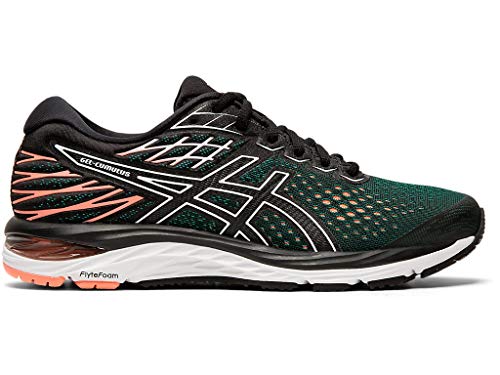 One of my personal favorites, as well as a favorite among many happy customers, is the Gel Cumulus, of which the 20 is their latest model in this range.
Top Features:

Offer the well know rearfoot and forefoot Gel cushioning for impact protection and comfort.

An Impact guidance system for more natural gait functioning and an AHAR high-abrasion-resistant rubber outsole.

Vertical flex grooves on the midsole.

Comes in a few color options and variations for you to peruse.

---
NO. 6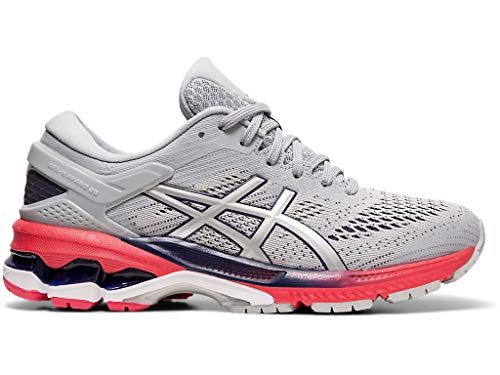 Another to favorite in the Gel range is the Asics Gel Kayano, 26, the latest in the range, which is also perfect for flat feet and overpronation.
Top Features:

Available in many colors and pattern variations to choose from.

Soft and flexible fabric uppers.

Features a SPEVA foam full-length sole and comfortable feel.

Rearfoot and Forefoot GEL with Trustic Guidance System technology for motion control, stability, and impact absorption.

An AHARhighabrasion-resistant rubber outsole for exceptional traction.

There is a dynamic DiuoMax system that enhances stabilitt and support, which is ideal for overpronation.

---
Index Table: Top Rated Asics Model for Flat Feet
---
Please rate this article:
---
---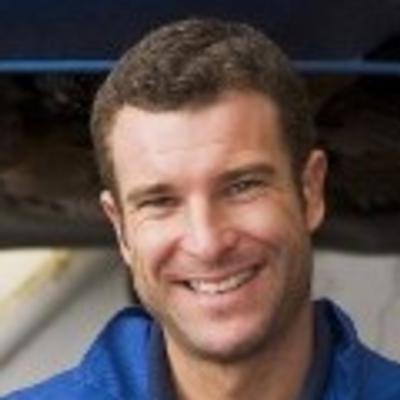 I am a Long-distance hiker, a writer and an editor whose favorite topics include backpacking, trail running, boots and various footwear.
Last update on 2020-06-24 / Affiliate links / Images from Amazon Product Advertising API